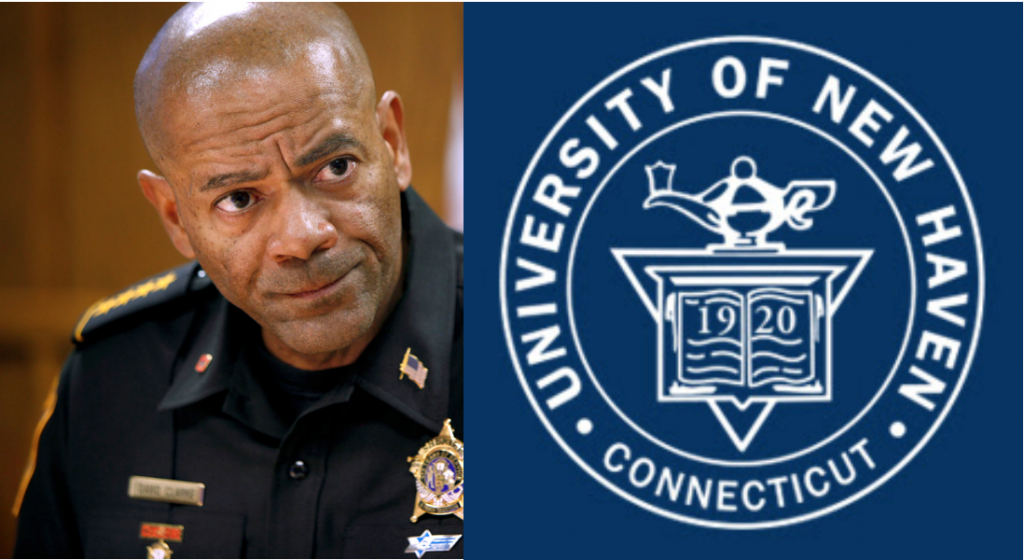 The lies keep coming, folks. Now the president of the University of New Haven has offered a fourth excuse as to why I'm no longer invited to speak to his students. 
First, the excuse was "circumstances did not permit" my attendance. Second, they said, "an invitation was explored but never officially extended." Third, they "rescinded" my invitation (Wait… but I was never invited, right?) and said I made too many demands. Now, UNH President Steven Kaplan is claiming my speech was only "postponed."
Kaplan delivered this whopper to a local news station AND claimed I was doing this as a publicity stunt to promote my new book:
"Sheriff Clarke received the request to postpone his talk here on August the 3rd and it took him more than two months to suddenly make this an issue. I'd like to know why. Is it because he has a book coming out now?"
If that's not outrageous enough, get this: Kaplan told the New Hampshire Register that he and his staff have been nothing but honest since the beginning, but maybe they just rushed out their responses too quickly:
"My staff and I responded to his accusations on his blog and elsewhere … without taking adequate time to make sure that something that happened two months ago was accurately recalled. We all should have slowed down and taken our time…[But] there was no misrepresentation. We were too hasty in our response."
Oh, I get it! A "hasty" lie is more excusable than a slow one. Where'd they learn that? College?
With lie after lie, Kaplan keeps digging the hole deeper and deeper. My only response is to throw the dirt back in and make him struggle to dig it out again.
This is "higher education" in America.