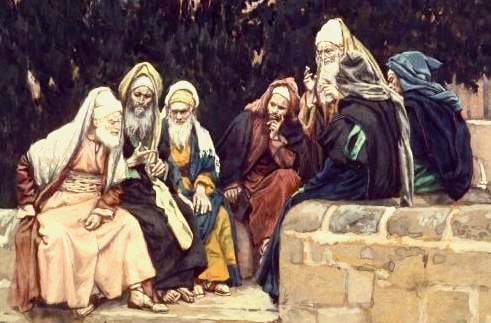 That's the provocative question that Mike Hayes poses over at his blog, Googling God:
Where are our Mother Teresa's today? Why are those stories not being told? Every time the church is in the media it's almost always about something insular. Mass changes, child abuse, embezzlement, school and parish closings.

Where is the good news? Perhaps we're not providing enough of that. Couldn't we all do just a bit more as parish communities?

Perhaps we have found the Pharisees again. And perhaps it is us. I know I can do much more than I've been doing.

Granted, that when we are inside of our churches we need to take more care of how we execute the "performance" of liturgy for lack of a better word. How are we inspiring others with ritual and song and preaching?

But that's only 25% of our time. What do we do with the other 75%?

It seems to me that a "movement" is at hand. That priorities have to be made to look outward as a Catholic community. We won't all be Teresa of Calcutta–and that's good, she's already been here.

But we can be great. We can challenge ourselves to stretch far beyond where we think the limits of the human heart can go. We need to give the media something ELSE to cover–something that they can't ignore because it's just too inspiring to let go by.

Perhaps that's what we start praying for? Perhaps that's what the new Roman Missal awakens us to. That it is "our fault, our fault, our most grievous fault" that we all too easily look inward and only even do that superficially. Mass should provide us with the same strength that it provided Blessed Teresa with–and I pray that it does for us.
Check out the rest.
And might I suggest: if you're looking for great stories of Catholics building community, and looking outward, check this out.
UPDATE: Deacon Bill Ditewig has joined the discussion on this over at his blog. Check it out.