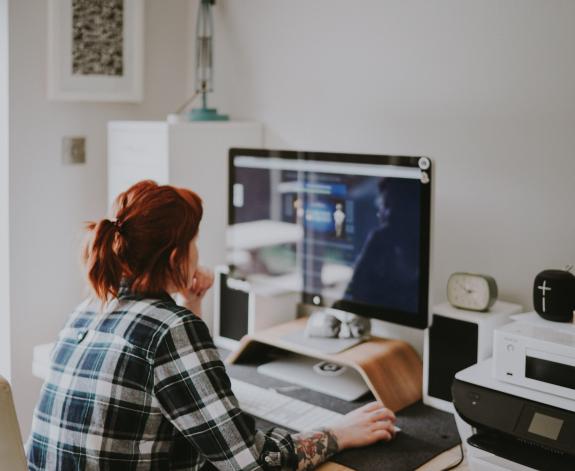 Here's one perspective on the recent discussion on this from Catherine Hadro: 
It is only through a lens of clericalism, or false esteem for clergy, that we view preaching at Mass as the summit of sharing our voice in the Church and forget the influence we can have beyond the pulpit. If we as women have such a unique witness and perspective, why would we want to conform to male priesthood in sharing that? The pulpit is not our platform.

Your platform as a Catholic woman may be your family dinner table, or your social media page, or your Bible study, and these are all beautiful. As the host of EWTN Pro-Life Weekly, my primary platform happens to be a television show. The point is: You don't need a pulpit to preach, and you don't need a collar to evangelize the Good News. You must discern for yourself how to use your voice, and as the saints remind us time and time again, God will show you the way if you ask him.
You'll want to read it all. Meantime, I was reminded of something Elizabeth Scalia wrote a few years ago that made a compelling point:
A very sound argument can be made that the Catholic Church has been the means of freeing women, and not – as many unthinkingly charge – the means of their oppression. Prior to perhaps the last 150 years, the great majority of educated and accomplished women were Catholic female religious, who conceived completely original ideas and ran with them.

…Think of Catherine of Siena, counselor to both popes and royalty, dictating her letters to two scribes at a time. Another Doctor of the Church. Interestingly Catherine was almost entirely uneducated and "unaccomplished" by worldly standards, but the church – hardly an elitist institution – calls her "Doctor" just as it does Saint Hildegard of Bingen, an intellectual giant of music, science, medicine, letters and theology. Just as it does Saint Therese of Lisieux, who entered a Carmel at age 15 and never left it, but whose influence has traveled far.

Oh, and let's not forget Joan of Arc, a female warrior who led men into battle. Self-actualization, anyone? Sure, the men in the church let her down. But we don't remember them, or call them "saints", do we?

The fact is, for all of the talk about how oppressive the church has been for women, there has been no other institution in history which has given women such free reign to create, explore, discover, serve, manage, build, expand, usually with very little help from the coffers of the diocese in which they worked, and largely without intrusion on the part of the male hierarchy.

It is worth remembering that it was the Catholic church, before anything else, which looked at the women who surrounded the most Important Being delivered upon the earth and saw them as women-in-full, worthy of honor and exclamation and respect. While Sarah and Rebecca and Esther and Ruth had their roles, and were honored, that respect – that willingness to look at women as more than footnotes but as persons essential to the whole great pageant of salvation – that began with Mary; the woman called by the Catholic Church the greatest of all saints, and the greatest of God's creation.
I'll just add my own footnote: it's interesting to realize that when I consider the various editors I have worked with over the years in the Catholic press — on books, magazine articles, online material and newspaper pieces — the overwhelming majority of them have been women.