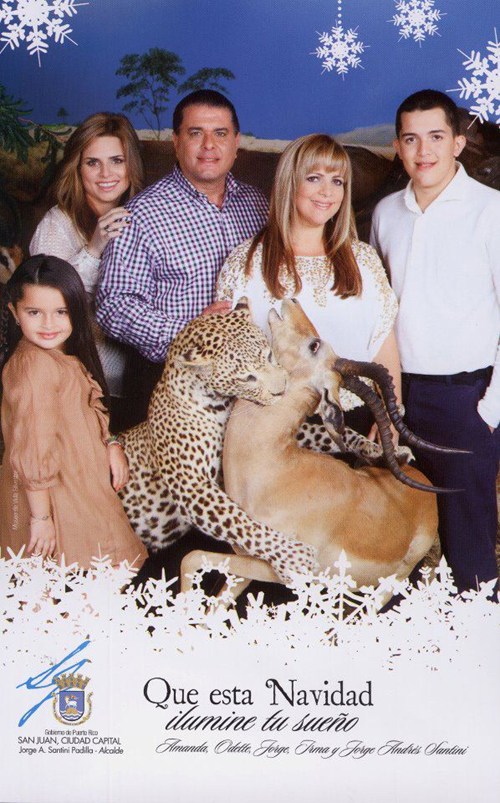 The mayor of San Juan, Jorge Santini, is sending the card pictured above to some of his friends. (Mine must have gotten lost in the mail…but it's popped up in the interwebs).
This story in a San Juan paper explains (via Google translator):
According to El Nuevo Dia, the image is one of five that were taken at the Wildlife Museum of the municipality to distribute them as Christmas cards. There is another in which the [the] Santini-Garriga [family] appears next to a penguin and elephant….

"May this Christmas light your dream," say the Christmas cards that have been released through social networks.
Peace on earth, goodwill to gazelles …