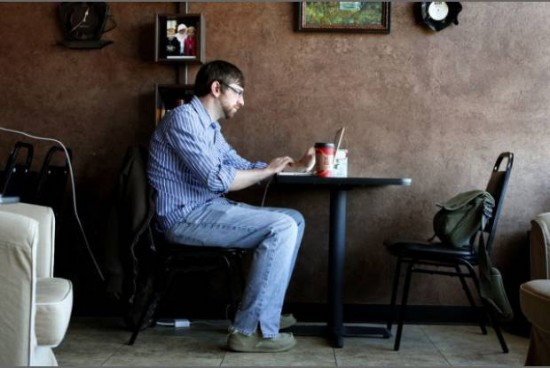 Here's an unusual look at an often-unreported aspect of the recession: ministers who are unemployed.
From the Columbus Dispatch:
When ordained minister Rudy Alexeeff talks about his job search, it's clear he's looking for more than just a paycheck.

He and his wife, Maggie, could definitely use more money, but he wants to find exactly the right job as a pastor. He has to believe in the church and its mission, he said, and his personality must mesh with its worship style.

"You're applying to be part of someone's family," he said. "It's not just applying for an open position."

Those conditions make a tough search even harder for Alexeeff, 30, who lives in Reynoldsburg and was ordained in the Christ Community Church denomination.

He's hoping a pending application as a staff pastor at the Vineyard church of Columbus will work out. In the meantime, he volunteers at the Vineyard and washes dishes at an Olive Garden restaurant.

In a difficult job market, out-of-work pastors face even more challenges. In the United States, nearly 608,000 men and women are ordained clergy, according to the National Council of Churches. A little more than 372,000 serve parishes.

That doesn't mean 236,000 pastors are unemployed, as their services are often utilized in religious schools, hospitals, prisons and many other settings. But some of them, like Alexeeff, are on the hunt.

The jobs are out there, but they're not always the most appealing, said the Rev. Jackson W. Carroll, an emeritus professor of sociology at Duke Divinity School who has long studied the clergy job market.

"There are a lot of vacancies in very small churches and in rural churches," Carroll said. "The small churches are having a hard time filling those pulpits."

That's because those churches typically offer limited salaries. And many pastors have spouses who also need to find work. That can be difficult in small towns.

The recession hasn't helped, as churches have even less money to offer. At the same time, there's more competition from laypeople who have lost their jobs and decided to go to seminary, Carroll said.

Up-to-date figures on pastor salaries are difficult to find. According to a Duke Divinity School report, the median salary for pastors in 2000, including housing, was $25,000 at Catholic churches and $40,000 at Protestant churches.

Those figures surely rose in the past 12 years but likely not dramatically, said Carroll, who directed the report. For example, a 2008 report from the United Methodist Church puts its average pastor salary at $55,000.