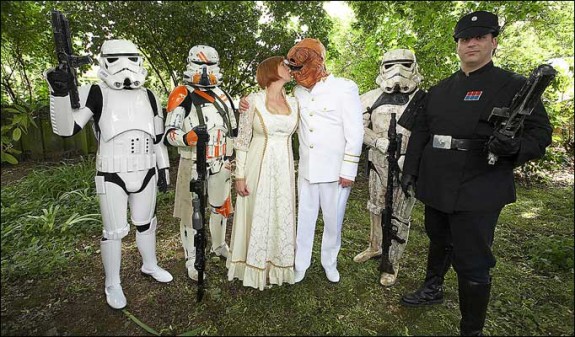 I've lost track of the number of e-mails I've gotten like this one:
I am a parishner at OLQM…I always look forward to reading your column in the bulletin as well as the readings in Mass. The reason I'm writing is because I am getting married on Saturday September 8th and I am having a small ceremony / reception at a venue.

I was wondering if you can and would you perform the wedding cemony? My fiance is not Catholic and it's the second time around for both of us….
She included her phone number. I gave her a call. There were so many problems in her note, I decided to start with something simple. I asked her where she was having the wedding. "A venue in Queens," was the reply.
I told her I could only do a Catholic wedding in a Catholic church.
"Oh," she said. "I was told that a deacon could do it."
"Sure," I replied, "if it's a Catholic wedding in a Catholic church."
She asked me if I knew any one else who could officiate. Off the top of my head, I said, no. I told her that, if she was interested, we could meet and talk about what might be involved for a Catholic wedding. No, that's okay, she said.
And that was that. It didn't seem like there was much of an opportunity to discuss things like pre-Cana, annulments, dispensations, canon law or the nuances of sacramental theology. She very politely thanked me. "Good luck," I told her, and we hung up.
Well.
Two observations:
1. This is where we are in 2012 . Church is out, "venues" are in, and even people who evidently come to Mass on a semi-regular basis haven't a clue.
2. A prevailing view in the pews: if the priest can't do it (or won't), ask the deacon.
And so it goes.