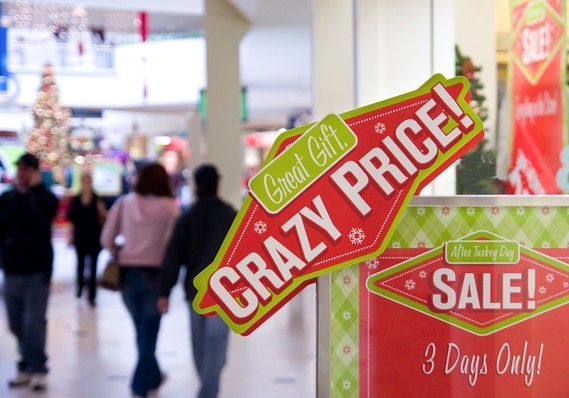 Elizabeth Scalia vented about it yesterday. And here's another reason to dread the coming holiday, from the Wall Street Journal:
Say goodbye to Thanksgiving — and Black Friday while you're at it. Retailers are wrecking holiday time for shoppers and shop workers alike.

This year will see an unprecedented move by the big boys of retail to open their stores earlier than ever on Thanksgiving Day, putting pressure on the traditions — from indulging in an oversize dinner to loafing around watching football — that many families hold sacred.

"Retailers have basically ruined every holiday," says Marshal Cohen, chief industry analyst at NPD Group, a retail research consultant. "They have commercialized every single holiday by creating a good reason to promote something and drive traffic."

They do it for the simple reason that, well, they can. It follows that adage from "Field of Dreams" that if you build it, they will come. If you open the store earlier, they will shop.

We've seen the creep into Thanksgiving Day grow more aggressive each year but never getting this close to family time. Bold steps have been taken over the last three to five years as retailers first encroached on the day with online teasers for midnight Black Friday sales at the bricks-and-mortar stores to online sales during Thanksgiving Day to just opening the stores while many are still just getting to the turkey.

Bill Tancer, the general manager of global retail for Experian, sees it as a confluence of sophisticated retailing and consumer boredom, thanks to the swelling population of cyber-deal surfers on Thanksgiving. He's been following for the past decade a growing group of restless consumers who turn to the Internet for entertainment and holiday shopping on the holiday. From 2003 to 2011, the No. 1 online shopping day has been Thanksgiving, according to his findings. Last year was the first that the so-called Cyber Monday, the Monday after the holiday, eclipsed Thanksgiving Day in online sales.

It makes sense then for retailers to just open the doors. They wouldn't if we didn't walk through them.