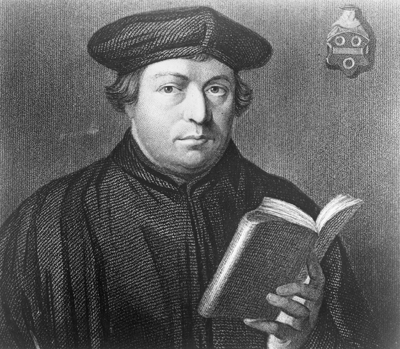 Looks like the idea of a Lutheran Ordinariate isn't going very far.
The dispute, concerning tiny numbers of believers but major issues in ecumenical relations, comes as the churches mark the annual Week of Prayer for Christian Unity this week.

Rev Martin Junge, the Chilean-born secretary general of the World Lutheran Federation (WLF), said in a statement that the suggestion caused great concern and would "send wrong signals to LWF member churches around the world."

Bishop Friedrich Weber, the German Lutheran liaison with the Catholic Church, said the idea was unthinkable and amounted to "an unecumenical incitement to switch sides."
Two leading Lutheran clerics have rejected suggestions from the Vatican that it could create a subdivision for converted Lutherans similar to its structures for Anglicans who join the Roman Catholic Church.