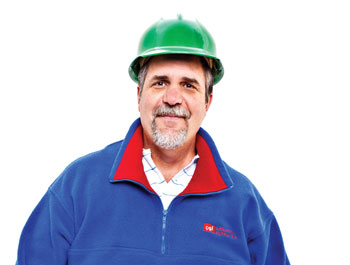 Some of you may remember Greg Hall who, as a deacon candidate three years ago, helped rescue the trapped Chilean miners.
He's back in the news again:
Greg Hall, a Roman Catholic church deacon in Houston, owns American Manufacturing Company in St. Joseph and filed a federal suit Tuesday evening, saying the contraception mandate violates his religious freedom.

American Manufacturing company, which manufactures mining equipment, garnered worldwide attention for its role in helping rescue 33 trapped Chilean miners in 2010.

Hall says his religious beliefs will not allow him to obey the Affordable Care Act's mandate to offer contraception and abortion pills.

His attorney, Erick Kaardal, says the mandate violates the Religious Freedom & Restoration Act, which says the government is not supposed to pass laws that create a substantial burden on peoples' religious freedoms.

Hall, who teaches moral theology as part of his duties as a deacon of the Archdiocese of Galveston-Houston, says the mandate conflicts with his religious and moral beliefs.

He's asking the court to exempt his companies from the mandate.