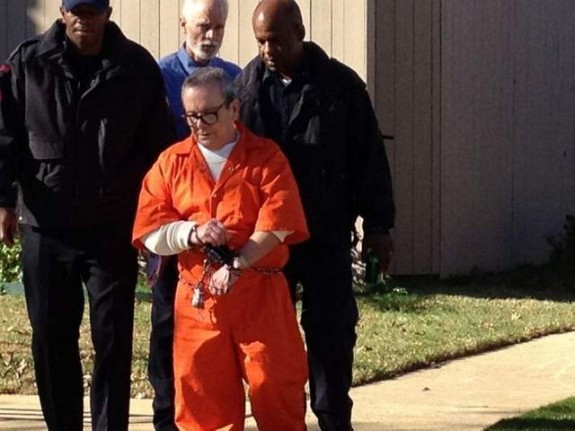 More attempts to stop the Feb. 13 execution of convicted child killer Christopher Sepulvado failed to make headway Tuesday.

Gov. Bobby Jindal's office said he has rejected a request from the Louisiana's Catholic bishops to stop the lethal injection. And the Louisiana Board of Pardons has denied Sepulvado's clemency petition without a hearing.

Sepulvado, 69, formerly of Mansfield, was sentenced to die in 1993 for the March 8, 1992 beating and scalding death of his 6-year-old stepson, Wesley Allen Mercer.

The pardon board, according to a news release late Tuesday from the Louisiana Coalition for Alternatives to the Death Penalty, would not reveal how many votes were cast for or against the request for a hearing and clemency. Citing only "opposition" to the request and the "serious nature of the offense," the board offered no reasons for its decision.

Opposition to the scheduled execution – the first in Louisiana since 2010 – has been mounting in recent days. The Louisiana Conference of Catholic Bishops issued a plea Friday to Jindal, who is Catholic, asking him to stop the execution that DeSoto District Judge Robert Burgess, during a hearing on Dec. 12, set for Feb. 13, putting it on Ash Wednesday.

The group, which represents the seven Catholic dioceses of Louisiana, said carrying out the death sentence at the start of the somber season of Lent "would be inconsistent with the Lenten call for reconciliation and redemption and an unnecessary tragic irony."

"The trial was handled appropriately, and the punishment decided on by a jury of Mr. Sepulvado's peers is proportional to the crime he committed. The governor sees no reason to intervene in this case," Jindal spokesman Sean Lansing said in a statement.

In their separate statement, the Catholic bishops called Sepulvado's actions evil and tragic but said he executing him would not bring "Wesley back to life, nor will it provide healing, reconciliation or peace to those involved."

The Louisiana Interchurch Conference and the Louisiana Conference of Catholic Bishops join more than 50 Roman Catholic theologians and scholars from around the country and more than 1200 signatories to a petition delivered to Jindal and the Pardon Board Monday supporting clemency for Sepulvado.