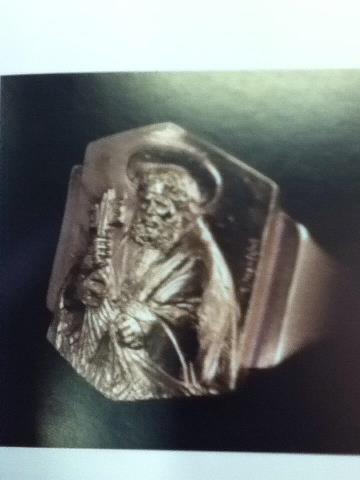 From the CNS Twitter feed: the ring is not one made specially for this occasion. It belonged to Archbishop Macchi, secretary to Paul VI, and it is made of gold-plated silver. (Unclear at this point if the ring is, in fact, the one worn by Pope Paul VI…)
More details of the installation Mass to come.
UPDATE: Details of tomorrow's liturgy can be found here.
Of the ring, the Vatican says:
It was designed by Enrico Manfrini. The ring was in the possession of Archbishop Macchi, Pope Paul VI's personal secretary, and then Msgr. Malnati, who proposed it to Pope Francis through Cardinal Re. It is made of silver and gold.