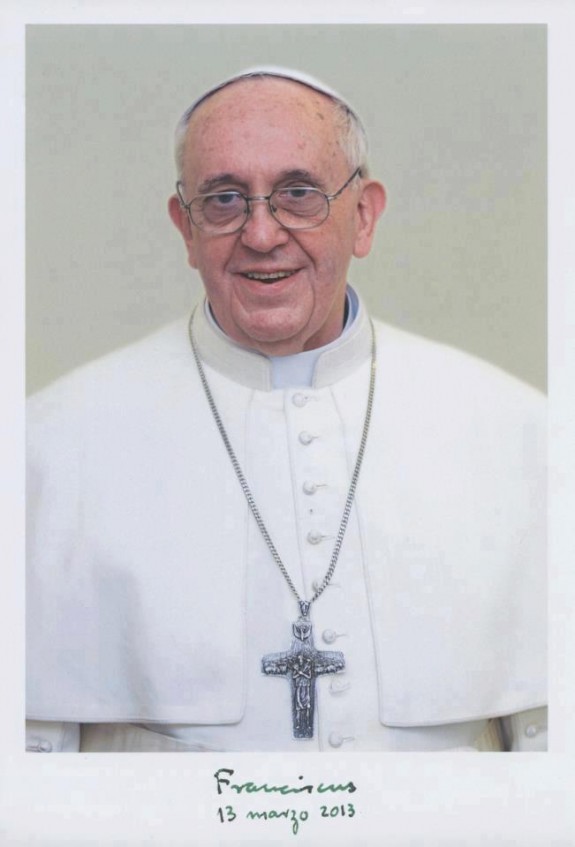 From the Vatican news site Facebook page:
Dear friends, we show you the official photo of Pope Francis, with his signature. In the crucifix is the image of Jesus the "good shepherd", carrying the sheep on his shoulders, with the flock following him.
N.B.: no mozzetta, no stole, no gold.