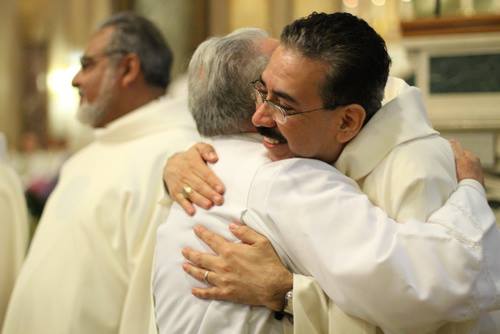 I first posted their biographies last week. Now CNS has posted on its Facebook page some excellent pictures of the ordination by Long Island's great Gregory Shemitz.
As CNS notes:
The new face of the U.S. church's growing Latino makeup was shown in last Saturday's ordinations for the permanent diaconate in the Diocese of Brooklyn, N.Y. Twelve of the 17 men ordained at a Mass in Brooklyn were born outside the United States, hailing from Colombia, Ecuador, El Salvador, Guatemala, Honduras and the U.S. territory of Puerto Rico.
Check out the pictures.  Congratulations, brothers!  Ad multos annos!
UPDATE: You can watch a brief video report about the ordination at this link.