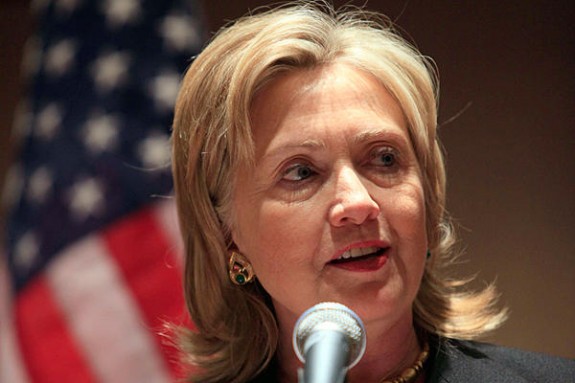 Acclaimed film maker Charles Ferguson unloads over at Huffington Post, and explains what derailed his proposed documentary for CNN. After detailing how the project got launched, he describes the astonishing backlash that followed, from both the Left and the Right. All of which leads to this sad conclusion:
When I approached people for interviews, I discovered that nobody, and I mean nobody, was interested in helping me make this film. Not Democrats, not Republicans — and certainly nobody who works with the Clintons, wants access to the Clintons, or dreams of a position in a Hillary Clinton administration. Not even journalists who want access, which can easily be taken away. I even sensed potential difficulty in licensing archival footage from CBN (Pat Robertson) and from Fox. After approaching well over a hundred people, only two persons who had ever dealt with Mrs. Clinton would agree to an on-camera interview, and I suspected that even they would back out.

…Neither political party wanted the film made. After painful reflection, I decided that I couldn't make a film of which I would be proud. And so I'm cancelling. (Not because of any pressure from CNN — quite the contrary.) It's a victory for the Clintons, and for the money machines that both political parties have now become. But I don't think that it's a victory for the media, or for the American people. I still believe that Mrs. Clinton has many virtues including great intelligence, fortitude, and a deep commitment to bettering the lives of women and children worldwide. But this is not her finest hour.
It seems all sides now agree: if you don't tell the story we want you to tell, you're not going to tell any story at all.