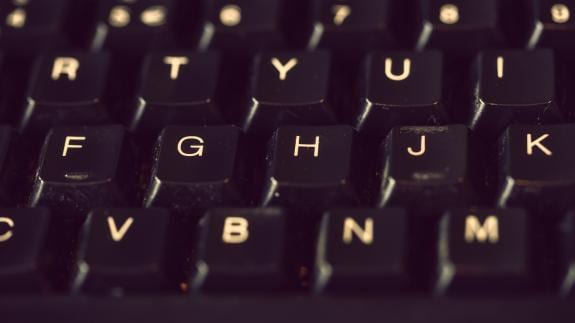 Over the last 24 hours, many people sent me this Associated Press story about Robert Fuller, a Seattle man dying of cancer who decided to commit suicide last spring. It's a gripping, heartbreaking read, and includes the poignant fact that he participated regularly at his Catholic parish after he decided to take his own life.
As the AP reporter, Gene Johnson, noted:
Fuller began returning more often to the Catholic church he had long attended. His spiritual views were hardly orthodox — he considered himself a shaman, and described his impending death as a state of "perpetual meditation" — but Seattle's St. Therese Parish was known for accommodating a range of beliefs. Fuller was beloved there, and he craved the community. He had sung in the gospel choir and read scriptures from the lectern during services, sometimes delivering insightful or funny remarks off the cuff, said Kent Stevenson, the choir's director.

Stevenson credited the "tenacity and clarity" of Fuller's choice.

"It was hard to even cry because he was so forthcoming and so sober about it," Stevenson said. "He was just so outrageously unique and such a character, this was completely in keeping with who Bob was."

The Roman Catholic Church opposes aid-in-dying laws, citing the sanctity of life. But Fuller's decision was widely known and accepted among the parishioners. At the service where he received his last communion on May 5, the Rev. Quentin Dupont brought over a group of white-clad children who were receiving their first communion.

They raised their arms and blessed him.
As the story is written, the clear implication here is that the priest understood the man's intentions and took the opportunity of his "last communion" to offer a farewell blessing during a parish's First Communion.
But this afternoon, noting the "confusion or misunderstanding this may have generated," the Archdiocese of Seattle issued this statement:
Our hearts go out to the family and friends of Robert Fuller and to all those who suffer
chronic and or terminal illness. As Catholics, we always strive to be present to those who suffer and to those who are facing death. We have and will continue to accompany them, by providing compassionate care and spiritual counsel. The pastoral, healing, and consolation ministries of the church always take place in the light of faith and hope in the resurrection.

The Associated Press story about Mr. Fuller is of great concern to the Archbishops because it may cause confusion among Catholics and others who share our reverence for human life. The feature story shows a photo of a blessing that Mr. Fuller received after Mass. At the time of this photo, parish leadership was not aware of Mr. Fuller's intentions. That morning, the priest in the photograph was told Mr. Fuller was dying and wanted the blessing of the faith community. It wasn't until later that parish leaders learned of his plans. When these plans were made known, the pastor met with Mr. Fuller to discuss the sacred gift of human life and how we are called to respect and revere that gift as disciples of Jesus.

Catholics believe that all life is a gift from God. Every person has inherent and inalienable dignity because we are made in God's image and likeness. This is why we protect and promote the sanctity of life in all of its stages. Based on this teaching and concern for human life and the common good, the Catholic Church does not support suicide in any form, including medically assisted suicide. The Archbishops are reviewing the events reported in this story, even though they took place several months ago. They will work to clarify any confusion or misunderstanding, which this article may have generated.
The AP needs to quote the archdiocesan statement, and get the priest's side of the story. There is more to the Catholic angle that needs to be told — including how, it seems, everyone in the parish knew what was going on but the pastor, evidently, did not.
UPDATE: Catholic News Agency reports that Fuller had told a priest at the parish that he was planning to commit suicide.
Social media posts made by Robert Fuller, the man whose assisted suicide was profiled Aug. 26 by the Associated Press, suggest that he scheduled his funeral with his parish days before his suicide, and that a priest had "given his blessings" to the suicide plan.

In a March 16 Facebook post, Fuller claimed that he had completed the legal steps required to receive a prescription of life-ending drugs, and that he had the approval of a priest to end his own life.

"I have absolutely no reservations about what I am doing," he wrote. "And my pastor/sponsor has given me his blessings. And he's a Jesuit!!!"

Fuller did not name the priest referenced in the post, and the pastor of St. Therese parish, Fr. Maurice Mamba, is not a Jesuit. Several Jesuits assist with Sunday Masses at the parish. Examination of past parish bulletins show that only one, Fr. Quentin Dupont, SJ, regularly celebrated the Sunday Mass that Fuller normally attended.

Dupont was the celebrant at the Mass on May 5, at which the priest, along with first communicants and other parishioners, extended their hands in blessing over Fuller.

Other posts on Fuller's Facebook page recount that he met with parish staff as he planned the final days of his life, including a party held in the hours before his suicide on May 10, and his own funeral.

On May 4, Fuller posted details of his upcoming funeral, which he had arranged to be held in the parish on May 17. The May 19 parish bulletin from St. Therese included a notice of Fuller's death, and confirmed that his funeral was held at the church on May 17.

In the same post, Fuller wrote that he had one week left to live. He thanked his "faith family" at St. Therese, and invited people to join him at Mass the next day and at his "end of life celebration party" on May 10 – the day he died.

The Archdiocese of Seattle did not respond by deadline to CNA's request for clarity.