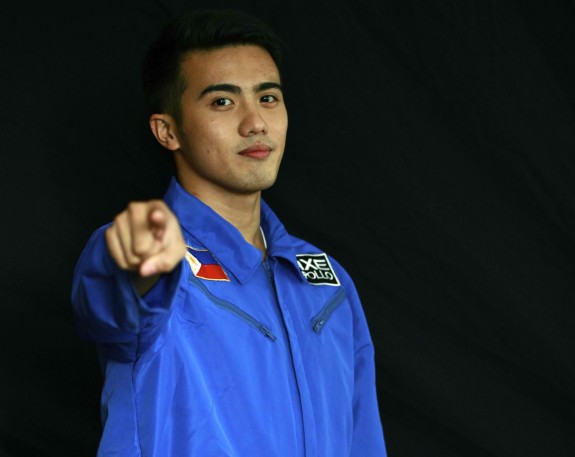 Filipinos will have that proud leap into history as a 22-year-old De La Salle graduate has been named as the first Pinoy astronaut to be sent to space in 2015.

Daniel Angelo "Chino" Roque, who has a degree in psychology and a crossfit trainer, will join 22 others who were given the once-in-a-lifetime chance by the Florida-based Axe Apollo Space Academy to travel to space for 30 minutes onboard a Space Expedition Corporation shuttle.

In October this year, Roque was among two other Filipinos—Evan Ray Datuin and Ramil Santos—who were selected as finalists in a rigorous and competitive eight-month local AXE National Challenge. The three flew to Orlando, Florida this month to take a five-day course at the Kennedy Center along with 104 other astronaut aspirants from 60 countries.

This training has been designed to simulate space flight and real astronaut training. In true  Hunger Games fashion, the aim of the delegates was to honor the countries they represented, and as they competed for the 23 tickets to space, of which one is reserved for one of the three Filipino candidates.

Roque was selected by the AASA Space Camp judging committee led by its chairman Buzz Aldrin, who is also known as the second person to walk on the moon, following Apollo 11 mission commander Neil Armstrong…

…In an interview last October, InterAksyon Lifestyle asked what he would bring to space. Roque said he would bring a Filipino flag and rosary.