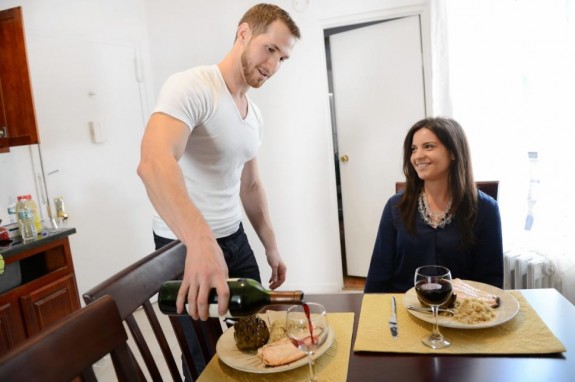 Well, this is different:
Now you can have your beefcake and have someone feed it to you, too.

That's the idea behind "Rent a Gent," a new escort service that offers up hireable hunks to serve as handymen, arm candy and sexy task rabbits, or even just to make your ex jealous.

Actually, revenge was the motivating factor in creating the idea of rentable studs. Rent a Gent founder Sara Shikhman came up with the idea because she needed a hottie on her arm at an event her ex-boyfriend would be attending.

Shikhman expanded the idea to include men available for every purpose (except sex; these are escorts, not prostitutes!).

The gents must sign a contract that forbids sex, and customers are well informed before the transaction.

"There are so many different things women can choose to do with their money. We buy thousand-dollar shoes because we can and now we can rent a guy because we can," she says.

Since she launched the site last winter, she has sent "gents" to 200 women in the New York area. Shikhman has since added Las Vegas, Chicago and Texas to the service.

Sure, you could hire one of Shikhman's handy men to be a handyman, but the gimmick is clear: This is more about provocation than plumbing.

"We have two big markets: the bachelorette market and the dates and events market," says Shikhman.