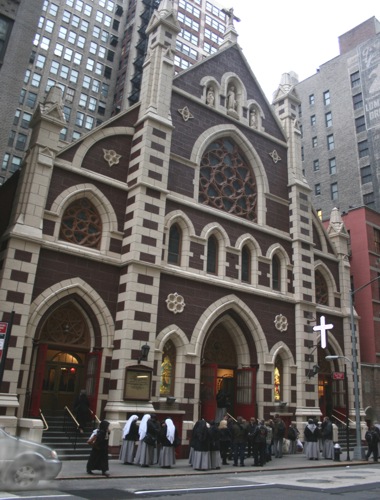 The Archdiocese of New York took a major step last week toward consolidating its dense network of 376 parishes, entering the final stages of planning for what is likely to result in the most significant sweep of parish closings seen here in recent memory.

Early last week, an advisory board that has been working for months with outside consultants to find ways to streamline the centuries-old archdiocese quietly sent its preliminary recommendations to local working groups—known as clusters—for review. It is the first time a broad consolidation plan such as this has been handled this way.

Among the locations being considered for closure by the committee, which is scheduled to issue its final blueprint to archbishop Cardinal Timothy Dolan in June, are the Church of St. John the Baptist and the Church of the Holy Innocents in Midtown Manhattan, according to internal documents obtained by Capital New York. Both would be consolidated into nearby St. Francis of Assisi on West 31st Street, which could take a new name.

St. John the Baptist, also on West 31st Street, is directly across from of Pennsylvania Station and a well known parish. It is run by the religious order of the Capuchin Franciscans and is home to the Saint Padre Pio Shrine, which attracts devotees to the 20th century saint. Holy Innocents on West 37th Street, the oldest building in the Fashion Center, was once known as the "actor's church." Playwright Eugene O'Neill was baptized there in 1888. Some Masses are still celebrated there in Latin.