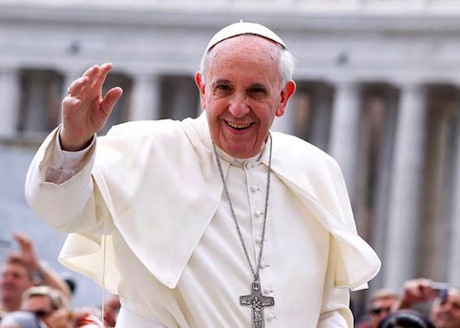 Pope Francis has phoned a divorced and remarried Catholic woman in Argentina to tell her that she could "safely receive Communion",according to an extraordinary report in La Stampa.

The woman's husband, writing on Facebook, claims that the Pope – introducing himself as "Father Bergoglio" – spoke to his wife, who'd been divorced before marrying him and told her that men or women who were divorced and received Communion weren't doing anything wrong. He apparently added that this matter is under discussion at the Vatican. (Quick health warning: given the complexity of this subject, we need much more clarity on what Francis reportedly said. I find it hard to believe that he would make such an unqualified statement.)

The conversation with Jacquelina Sabetta is supposed to have taken place on Easter Monday. She had written to the Pope asking if, after 19 years of a marriage that had produced two daughters, she could be readmitted to Communion. He rang her directly – as is his habit – and during a 10-minute conversation apparently gave her a clear "yes".
I don't know. Color me skeptical. It's impossible to know at this point just how accurate this account is, but it's generating a lot of attention. Jimmy Akin has dissected what we know and what we don't. And David Gibson unpacks the story, too.
This bears watching. Stay tuned.
UPDATE: CNN confirms the call happened:
A Vatican spokesman confirmed the telephone call but would not comment on the conversation's content.

"It's between the Pope and the woman," said the Rev. Thomas Rosica, a consultant for the Vatican press office.

Rosica said that any comments made by the Pope should not be construed as a change in church doctrine. "The magisterium of the church is not defined by personal phone calls."

…"To draw any conclusions about this particular situation, that the Pope may be setting an agenda, is incorrect," he said. "The Pope is first and foremost an esteemed pastor, and dealing with a human situation is always complex."
You can also read Fr. Lombardi's official response here.