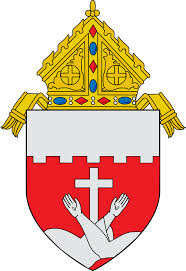 From a reader (soon to be deacon) in San Francisco, some news that is so extraordinary, it just might be unprecedented:
Today, at 11 AM, in St. Mary of the Assumption Cathedral, along with 13 classmates, I will be ordained a permanent deacon, by Archbishop Salvatore Cordelione.

I will have my first Mass a deacon tomorrow morning at 11 AM in my parish, St. Sebastian's, Greenbrae, CA. Celebrant will be my oldest boy, Fr. Joe (5 years ordained), and concelebrating along with my pastor will be my father-in-law, Fr. Frank Filice. Both are priests of our archdiocese. So at the altar tomorrow will be three generations of our family offering praise to God.

Please pray for me and for my classmates. Thanks.

God bless,
David Previtali
No one I've spoken with can remember three generations taking part in a Mass of Thanksgiving quite like that, with three generations of clergy. Remarkable.
Congratulations and ad multos annos!
UPDATE: Turns out the father-in-law, Fr. Frank Filice, has a distinguished history of his own, and is even on Wikipedia: 
Francis Patrick Filice (born on August 19, 1922) is an American priest of the Archdiocese of San Francisco. Filice is Professor Emeritus of Biology at the University of San Francisco (1947–1976),founder of United for Life of San Francisco (1968), co-founder of the St. Ignatius Institute (1976), co-founder of Priests for Life (1991), and founder of the Holy Family Oratory of St. Philip Neri.
For those curious about how a priest can be a father-in-law of a deacon:
In 1947, Filice married Barbara Ann Fate, the daughter of Michael and Blanche Fate. Michael Fate was half Italian and half Irish and Blanche Fate was half Irish and half Swedish. Ms. Fate had earned a baccalaureate degree at Lone Mountain College in San Francisco.

Dr. and Mrs. Filice had six children: Linda Barbara Filice Williams (1948), Carol Barbara Filice Brown (1949), Michael Francis Filice (1952), Gael Barbara Filice Ayala (1953), Joseph Francis Filice (1955), and Marian Barbara Filice Previtali (1957). The Filice Family would settle on 24th Avenue in San Francisco's Richmond District, attending St. Monica's parish and school. Filice's daughters attended Presentation High School, while his sons attended St. Ignatius, San Francisco's Jesuit high school.

In the early 1960s, Filice participated in one of the first cursillo retreats given in San Francisco, and he became a Third Order Carmelite. In 1964, he took his family on a pilgrimage to the Shrine of Our Lady of Guadalupe in Mexico City. From the early 1960s to the middle 1970s, Filice was involved with the St. Vincent de Paul Society and the pro-life movement.

Mrs. Filice died from complications related to kidney failure on February 11, 1976. Soon after, Dr. Filice retired from his professorship at the University of San Francisco and was accepted by Archbishop Joseph Thomas McGucken as a seminarian of the Archdiocese of San Francisco. From 1977 to 1979, he was engaged in formation for the priesthood at St. Patrick's Seminary in Menlo Park, CA. He was ordained a priest of Jesus Christ in August 1979 at St. Mary's Cathedral in San Francisco. The ordaining prelate was Archbishop John R. Quinn of San Francisco.