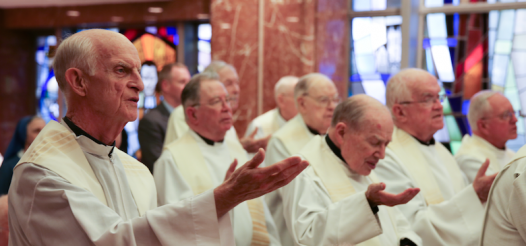 A thoughtful reader sent this along: it's the video that was shown last night at a fundraiser for retired priests in the Archdiocese of Boston.
It is superb.
The YouTube description:
The Celebration of the Priesthood dinner on September 24, 2014 raised more than $1.6 million in support of the health, welfare, and retirement needs of our priests. THANK YOU for helping us keep the promises made to care for Boston's priests.
Watch and pass it along. Share it with a priest or seminarian you know. Send it to someone who might be discerning a vocation. This captures the very human connection between a priest and his people, and shows the difference he makes in the lives of those he meets.
http://youtu.be/PEZZG7rkcYY