Department of Shameless Plugs:
If you find yourself in the Boston area on Friday, April 6, come on by! That day, I'll be the keynote speaker at the annual Co-Workers in the Vineyard of the Lord conference in Watertown, Massachusetts. My topic: "Living Our Faith in the Modern World." I'll be talking about my vocation journey, my work at CBS News, and how we can all fulfill our call to evangelize.
This event, sponsored by the Theological Institute for the New Evangelization at St. John's Seminary, promises to be engaging and—I hope—inspiring.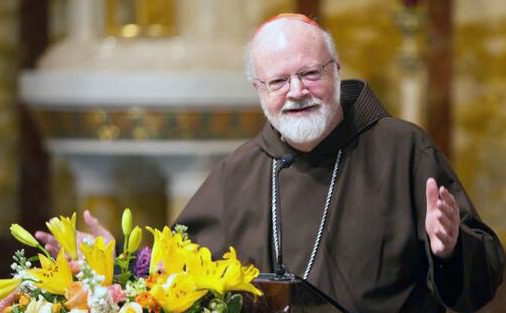 The day begins with Mass celebrated by Cardinal Sean O'Malley at St. Patrick Parish in Watertown, and the day includes breakout sessions, lunch and a tour of the studios of Boston's legendary Catholic TV. (I'm looking forward to finally meeting a longtime Facebook friend, Bishop Robert Reed!)
Visit this link to get more info and to register.
I'm praying the snow will be gone by then!