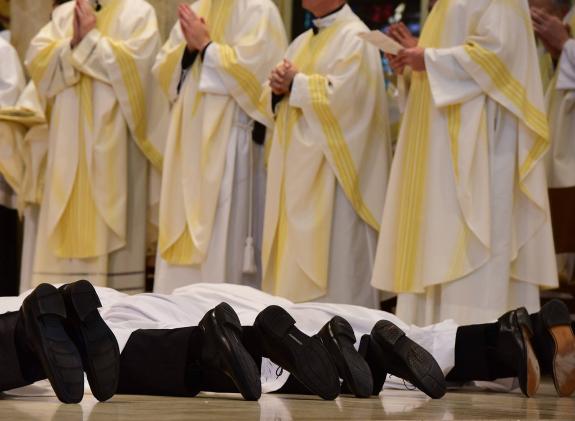 The hardworking staff of The Compass has thoughtfully posted on Facebook over 60 pictures of last weekend's ordination in Green Bay, with this brief description:
Bishop David Ricken ordained six men to the diaconate today at St. Francis Xavier Cathedral. The newly ordained include Deacons Brian Albers, Frank Birr, Randy Jaeckels, Randy Meidl, Todd Raether and Greg Rotherham. (Compass photos by Sam Lucero)
Check out the images. It's a great gallery. Kudos to Sam Lucero! You can also read profiles of the deacons here.  
Congratulations and welcome, brothers! Ad multos annos!