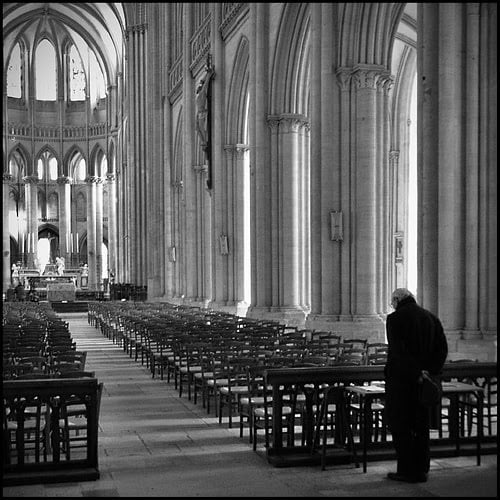 Disturbing news: 
Our Lady of Providence Seminary has no men entering its program from Providence Diocese this coming fall but church leaders say it isn't time to panic just yet.

Over the past five years, between two and six men have entered the seminary every fall but that's not the case this year.

"Entering the fall we don't have any new seminarians applying for the Diocese of Providence, which is rare," Fr. Chris Murphy, the Catholic Diocese of Providence's assistant vocation director, said Tuesday.

"I cannot remember in recent memory when the last time was," he added.

A look back at the numbers shows a declining trend. Five men entered the seminary in 2012 and six entered in 2013, then the numbers drop to three, two and four in the years that followed.

"It's hard, in some ways we live in a place where there are many opportunities, there are many options available to us and sometimes that can be very overwhelming," Murphy said.

The median age of priests in the Providence Diocese is 68 years old, and there are just 21 priests who are younger than 40.