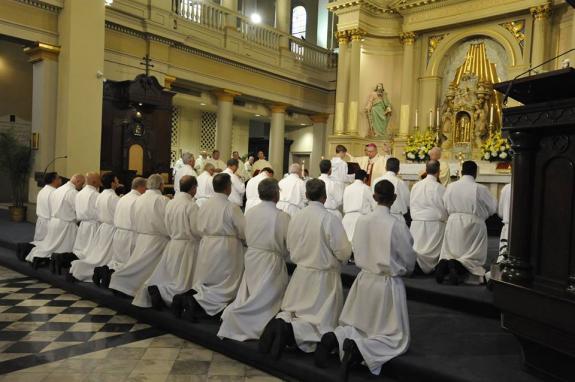 From Archbishop Gregory Aymond's Facebook page: 
 I had the humble privilege to ordain 22 men to the Permanent Diaconate to minister to the Archdiocese of New Orleans. God has called these men to serve at the table, to serve and not be served, and act with charity in humble service of the people of God. May God bless them, their wives, and their families and we give thanks to God for their yes to this ministry for our local church.
Check out his page for more pictures.  
Congratulations, brothers, and welcome! Ad multos annos!