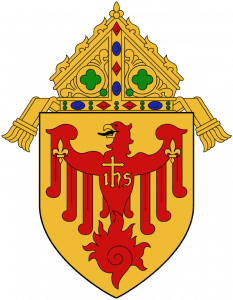 Some may remember this story from last spring:
The Rev. C. Frank Phillips, founder of a religious order of men and pastor at the storied St. John Cantius Catholic Parish, was removed last week by the Archdiocese of Chicago amid an investigation into allegations of improper conduct with adult men, according to church officials.
Now, there's an update: 
The religious superior of Father C. Frank Phillips, former pastor of St. John Cantius Parish in Chicago, told the parish Sunday that the priest remains prohibited from exercising public ministry in the Archdiocese of Chicago.

Phillips has been accused of misconduct involving adult men. He was removed as pastor of St. John Cantius March 16 by Cardinal Blase Cupich of Chicago. Since then, Fr. Scott Thelander, SJC, has served as parish administrator ad interim.

Phillips is canonically a member of the Resurrectionists, and the Chicago archdiocese forwarded unspecified allegations to that religious congregation in March.

The allegations were investigated by an independent review board organized by the Resurrectionists, and by provincial leaders. The results of that investigation were forwarded to the Archdiocese of Chicago, which has apparently determined not to reinstate Phillips.

"Over the past weeks, our review board and members of our community have heard from those involved and have informed the Archdiocese of Chicago of our conclusions," read a June 24 letter from Fr. Gene Szarek, superior of the USA province of the Congregation of the Resurrection, to the parishioners of St. John Cantius Parish in Chicago.

"We accept the Archdiocese's decision that Fr. Phillips' faculties for public ministry will remain withdrawn and that he not return as pastor of St John Cantius and as Superior of the Canons Regular of St. John Cantius."

Szarek notified the parishioners that Phillips "will be receiving support and will reside at a Resurrectionist facility away from your parish."
And once again: pray for our priests.