Here's the letter he sent (h/t Steve Ray at Defenders of the Catholic Faith and the great Frank Weathers!):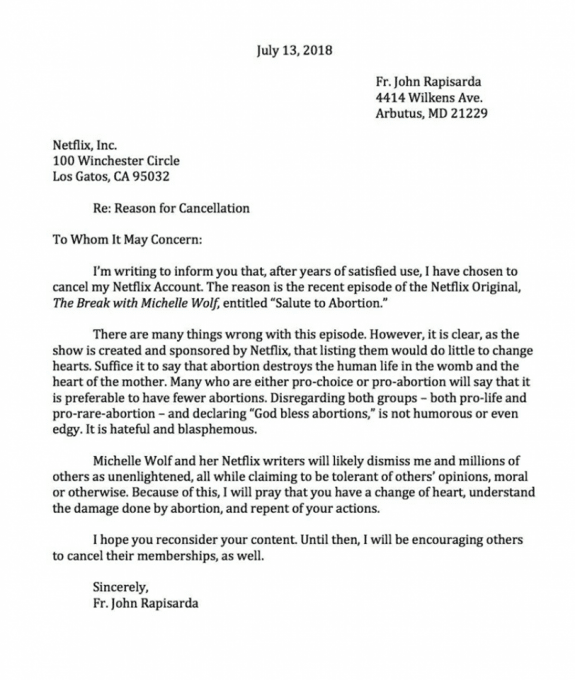 Earlier this week, there was this news about the streaming service, which should tell them something:
Netflix stock took an unaccustomed dip on Monday when it revealed that its forecast of new subscribers fell short: The streaming video site added just 5.2 million, as opposed to the 1 million more it expected. The shares lost 14% Monday and continued to fall Tuesday, sliding almost 6%.
Well. There you go.