As I sit in the Delta Sky Club and wait for our flight home, I thought I'd toss out a few more images from our memorable and richly blessed visit to the National Diaconate Congress.
Looking over my snapshots, I realized I took a lot of pictures of signs.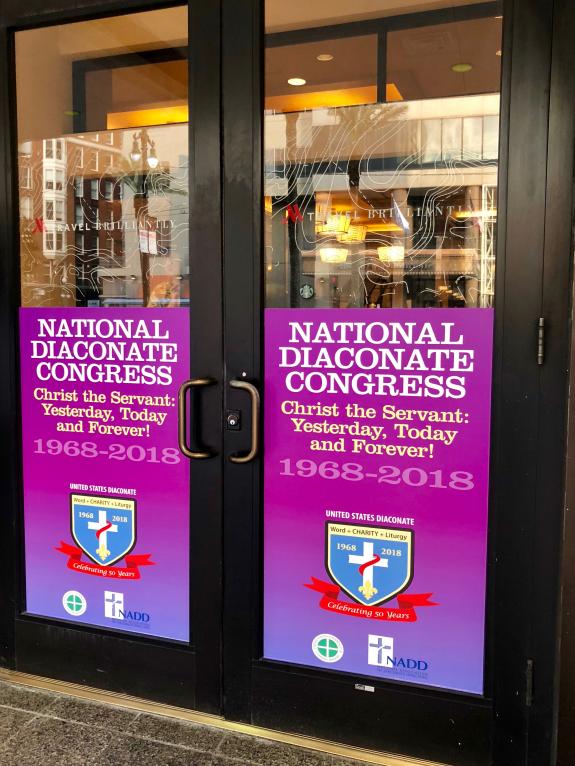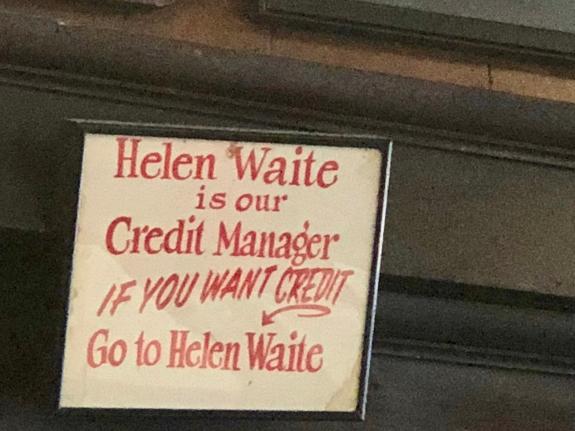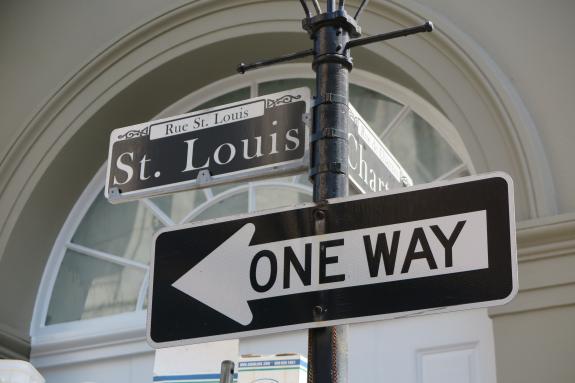 I liked this big one in our hotel — with its nod to a familiar New Orleans anthem — saluting the city's 300th birthday.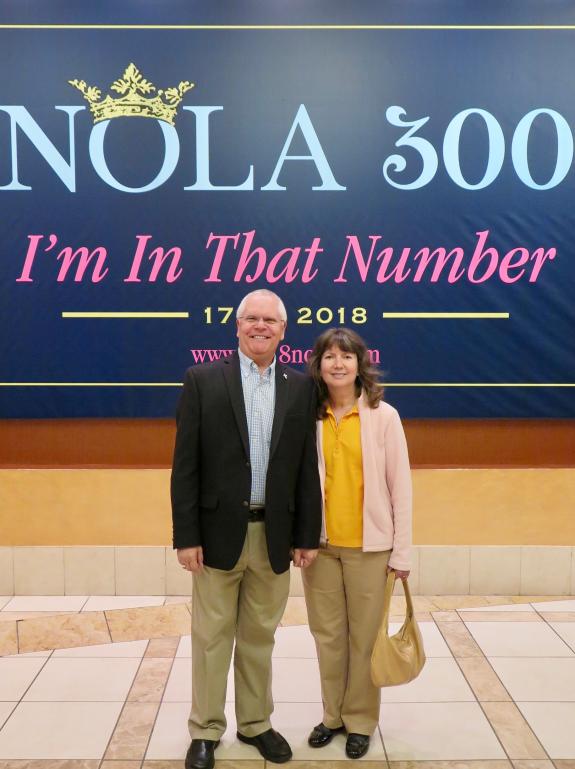 Like most tourist cities, New Orleans doesn't lack for tee shirts that serve as walking billboards.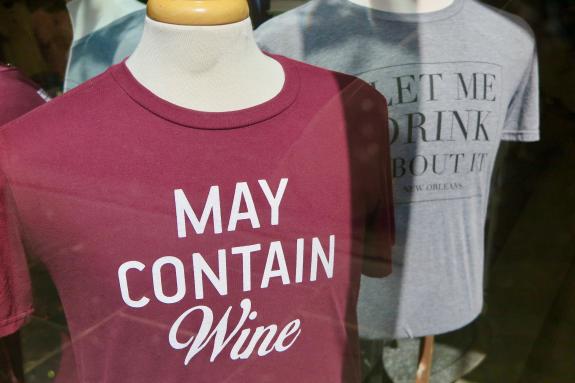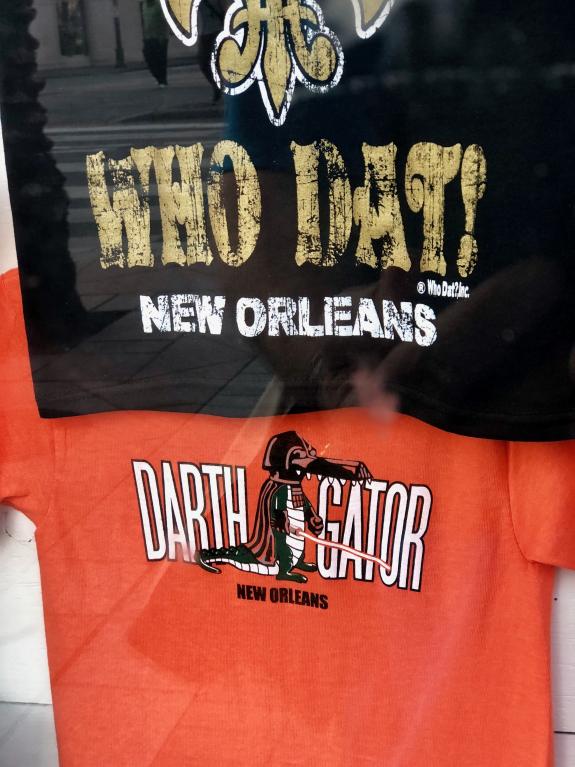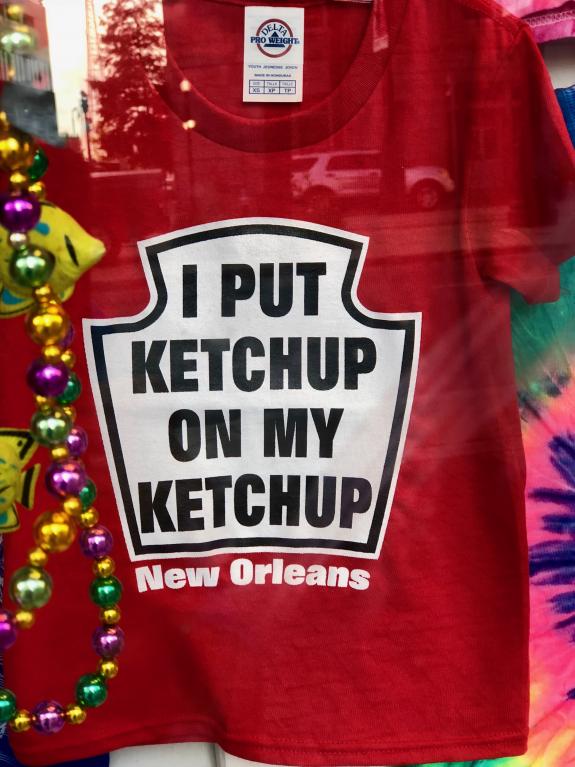 Finally, one of my favorite shots from the week, which isn't a sign or a tee shirt, but a happy memory of an evening spent with some wonderful folks: Bill and Diann Ditewig and Bishop Shawn McKnight. We all went to Commander's Palace for dinner and OD'd on rich seafood and Bananas Foster.
When the saints go marching in, I want to be in that number, but I'm not sure if I'll be able to march. Waddle, maybe.
I start my diet tomorrow.