It's only Tuesday, but already I can report: this has been phenomenal.
The sense of collegiality, fraternity, mission and joy is palpable — and it's been wonderful to rub elbows with so many great folks from so many different corners of the country. (And even from outside the country: John Donaghy is here from Honduras, and I also met a deacon and his wife from England!)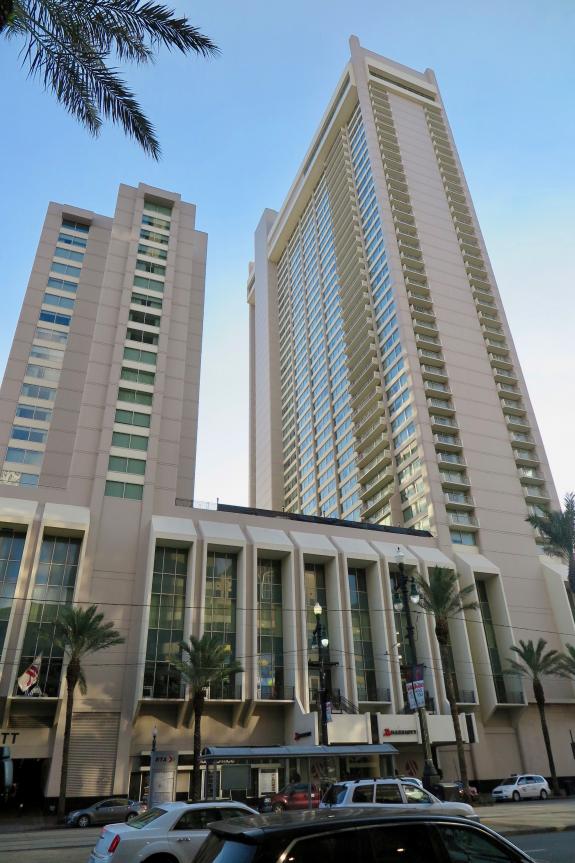 The main events are all happening at the Marriott on Canal Street, just a short walk from the cathedral — but with close to 3,000 people registered, the cathedral proved too small for the liturgies. Everything is happening here in the Grand Ballroom.
And it is grand. You haven't lived until you've heard 3,000 people praying Morning Prayer — singing the hymns and alternating sides. (And I can't remember the last time I saw so many people at Mass bow at the appropriate moment during the Creed!)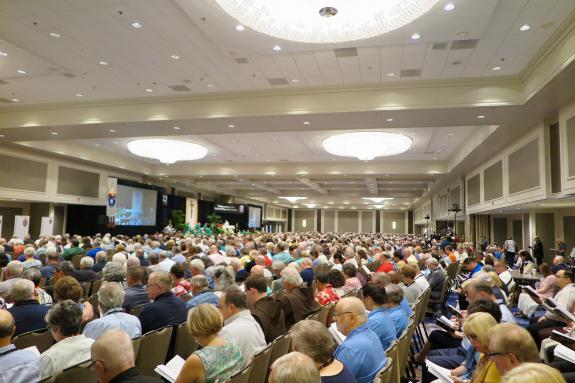 The speakers have been exceptional. This morning, Bishop Shawn McKnight of Jefferson City gave a superb talk that wove together history, theology, spirituality and several dollops of canon law.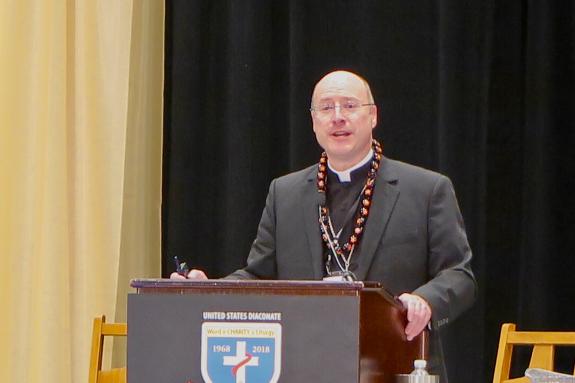 Ave Maria Radio personality Teresa Tomeo-Pastore and her husband Deacon Dominic Pastore spoke today about the challenges facing "deacon couples" and looked at how to live the spiritual and corporal works of mercy within marriage.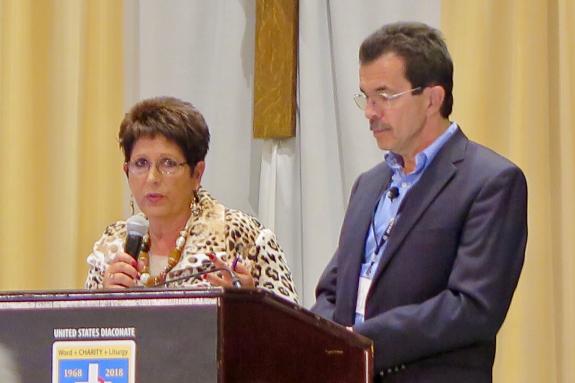 I had the privilege of being a guest on her radio show this morning, where we talked about various deacon-y things.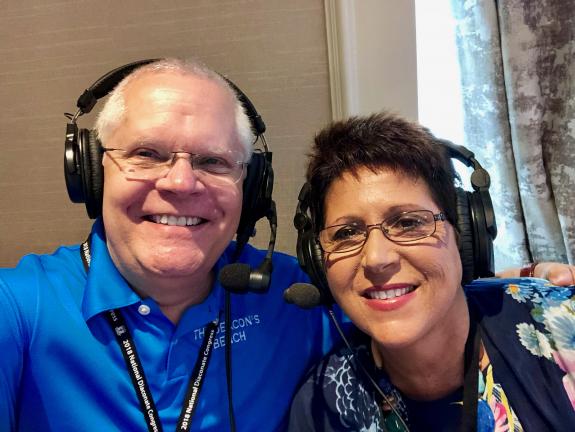 When you aren't listening to talks or attending breakout sessions, there are vendors. Lots of them.
You want vestments?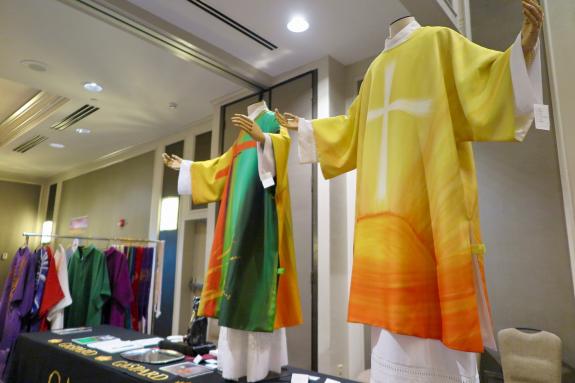 You want more vestments?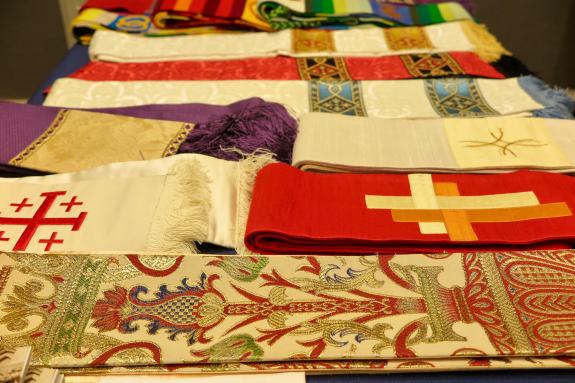 How about statues?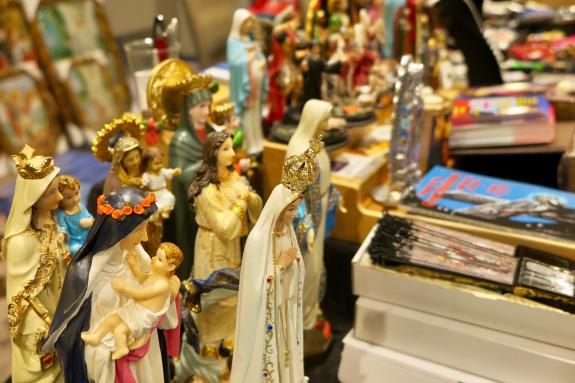 Baby Jesus?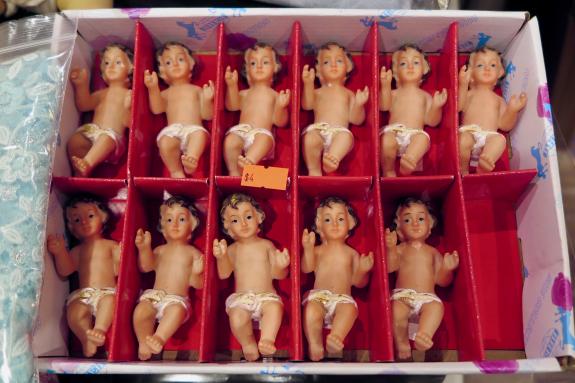 Books are big here.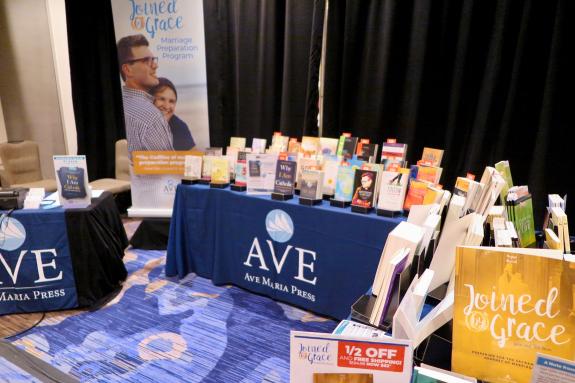 So are magazines.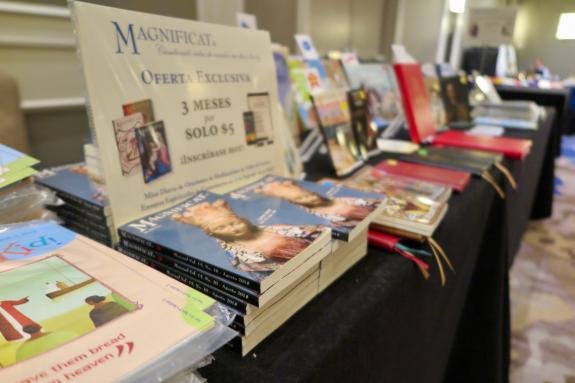 Deacon Digest has a big display, with free copies of its new incarnation.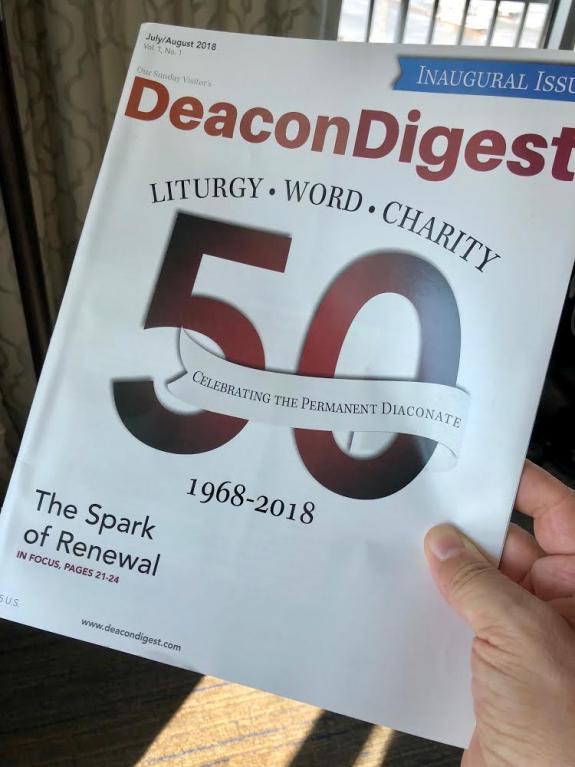 If you don't want to shop and attend the talks, there's always food. New Orleans has food.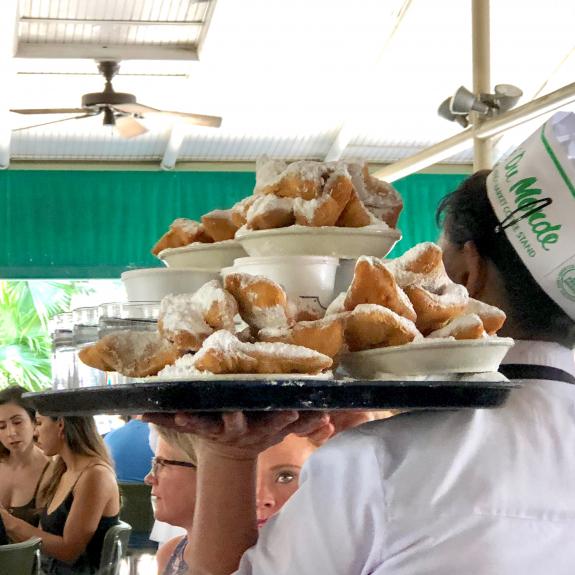 In fact, it has very good food.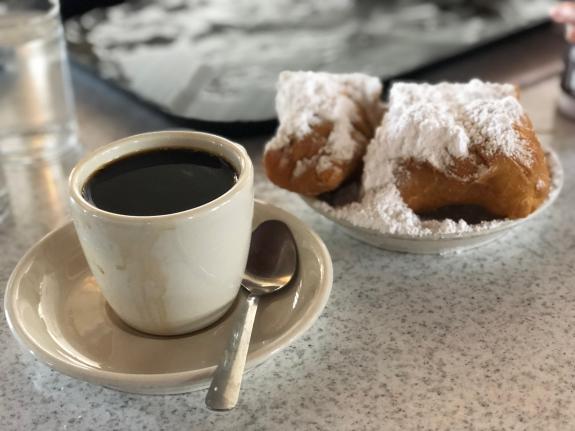 One night a group of us from Brooklyn enjoyed a night out at the legendary Brennan's.  Yes, we had Bananas Foster for desert.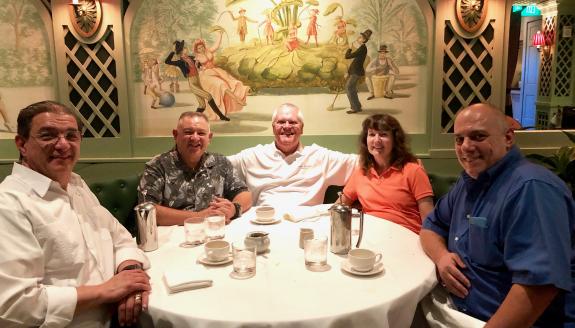 Sunday, my wife and I attended Mass at the St. Louis Cathedral, about a 10-minute walk from the Marriott. What a gorgeous house of worship.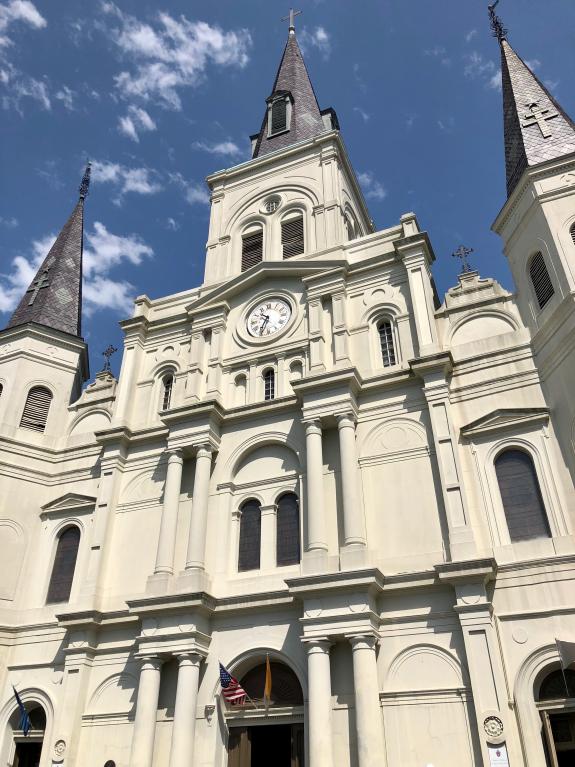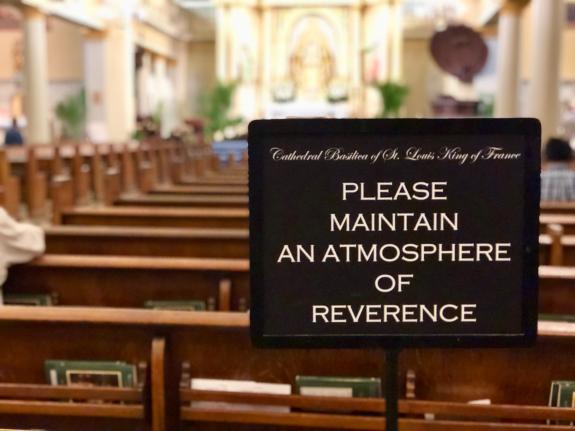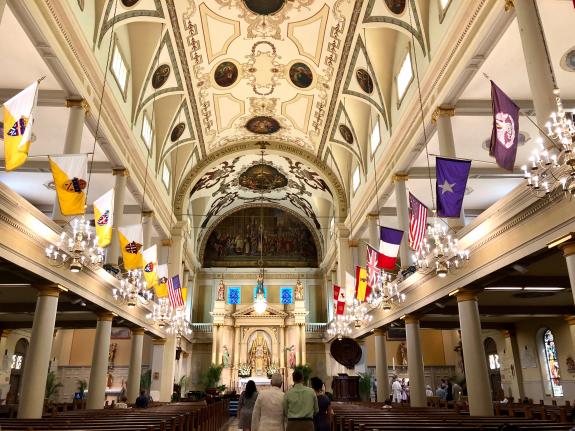 I especially like the pulpit, with the seashell motif.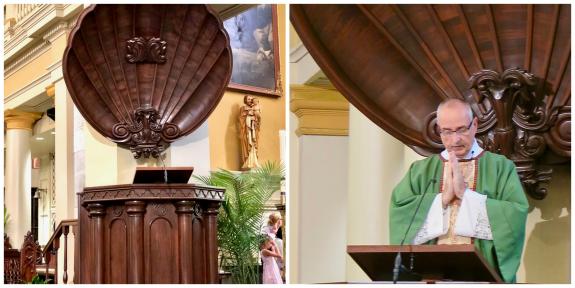 We leave Wednesday morning. I'll try and post more after that. The conference continues until Thursday.
Suffice it to say, this has been an wonderful experience so far, and I feel richly blessed to be here and be a part of it. We need to do this more often!