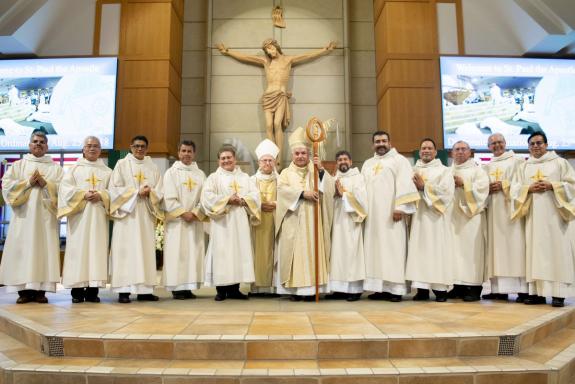 Some good news, for a change!
Bishop Gerald Barnes ordained the 11 men on Saturday August 25 — the largest class in the 40-year history of the diocese. If anyone has more details—names, parishes?—please pass them along. Meantime, here's a class photo.
Congratulations, brothers, and welcome! Ad multos annos!
UPDATE: Ace San Bernardino Deacon Pete Bond has directed my attention to this story from last month, which profiles the deacons. Thanks, Pete!