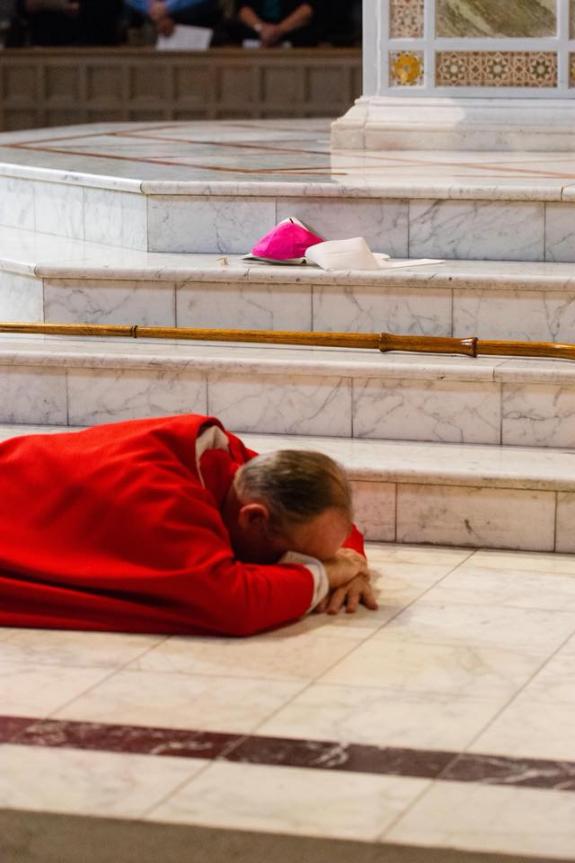 Photographer Michael Mickle captured this image and ones below, as Richmond's Bishop Barry Knestout took part in a Mass of Atonement at the Cathedral of the Sacred Heart last night. He is shown here, lying prostrate before the altar, having removed the symbols of his office: the ring, miter, zucchetto, and crozier.
From the diocesan website:
The celebration of the Mass is the first of several steps Bishop Knestout is taking in response to the present crisis facing the Church.

"Prayer must accompany us through every stage of our actions or responses to the present crisis…" wrote Bishop Knestout in a Pastoral Letter written to the Clergy and Lay Faithful of the Diocese. To read his entire pastoral letter and the the additional steps called for by Bishop, click the link: https://bit.ly/2xb7Y0R

As part of the Mass of Atonement, Bishop will remove the symbols of his office and prostrate himself before the cross and altar during the service. The prostration, similar to the prostration at the Good Friday liturgy, signifies contrition, humility, reverence, deep anguish for the suffering Christ, and too, the grief and sorrow of the Church.
The images below, from the diocesan Facebook page, show more: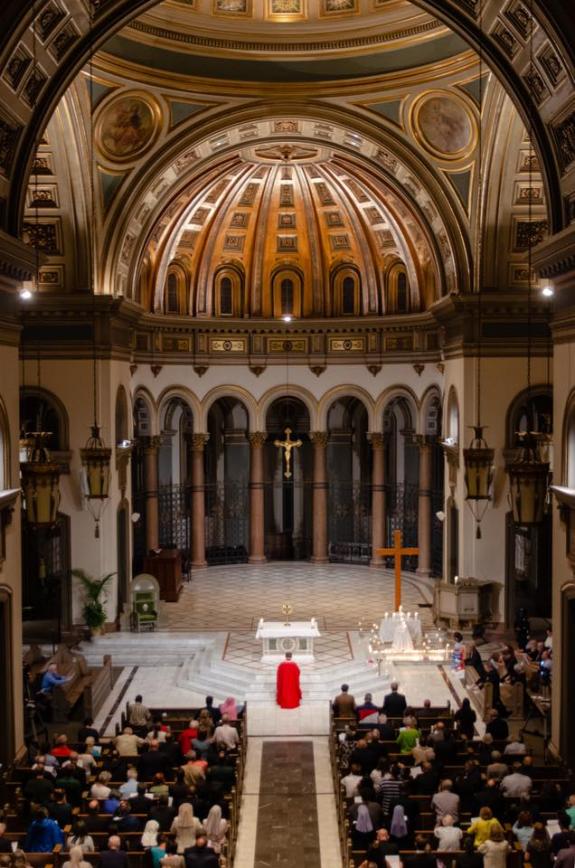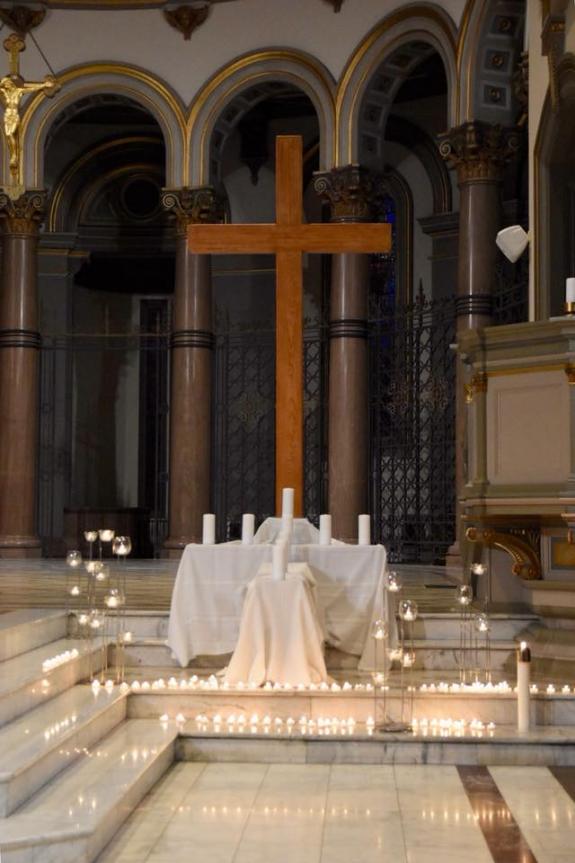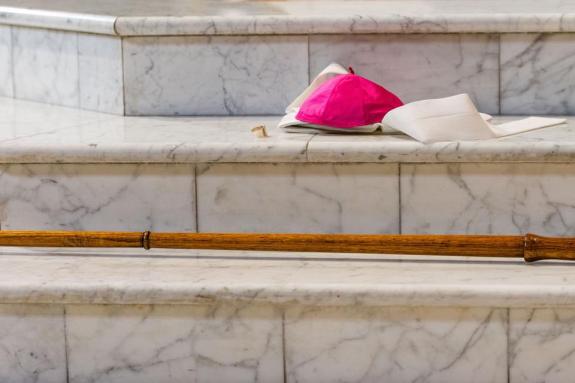 As a footnote: the diocese's website notes that Bishop Knestout — the son of a deacon — will ordain 19 permanent deacons today.
In the midst of so much sorrow, division and rage, here is an enduring sign of renewal and hope.
UPDATE: Bishop Frank Cagginao of the Diocese of Bridgeport undertook a similar act of penance and humility during his diocesan Mass of Reparation and Purification this morning: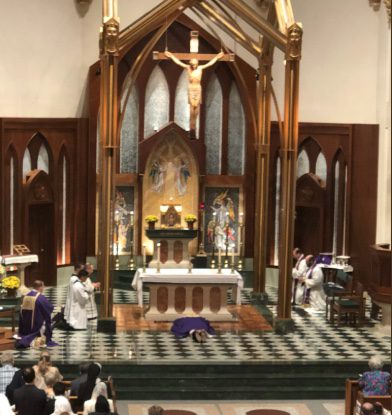 And here is Archbishop Charles C. Thompson of Indianapolis: