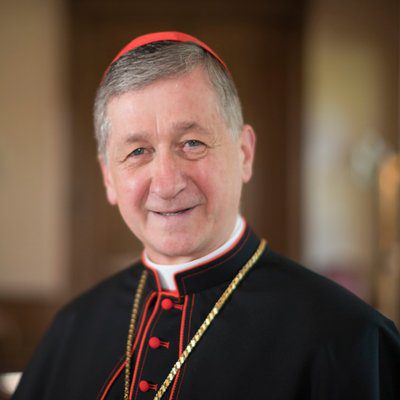 From the USCCB website: 
At the invitation of Pope Francis, the Bishops of the United States will gather for a spiritual retreat set to take place at Mundelein Seminary in the Archdiocese of Chicago. The bishops will gather in prayer and unity for seven days, from January 2-8, as brothers in the Episcopacy.

"The Holy Father has kindly offered the preacher to the Papal Household, Reverend Raniero Cantalamessa, O.F.M. Cap., to serve as the retreat director as we come together to pray on the intense matters before us. For this, I am grateful," said Cardinal Daniel N. DiNardo, Archbishop of Galveston-Houston and President of the United States Conference of Catholic Bishops. "I am also grateful to Cardinal Blase Cupich for his kind offer to use the campus of Mundelein Seminary as the location for this retreat."

The announcement comes after Cardinal Daniel N. DiNardo met with the Pope earlier this month as part of a regularly scheduled Curia visit. The retreat takes place as the U.S. bishops continue their work to address the current U.S. clergy sex abuse crisis. In September, the U.S. bishops Administrative Committee http://www.usccb.org/news/2018/18-152.cfm announced an action plan including a third-party reporting mechanism, standards of conduct for bishops, and protocols for bishops resigned or removed because of abuse.
Religion News Service
notes that this move is unprecedented, and adds:
Chicago Cardinal Blase Cupich, who is also in Rome for the synod, will be the official host of the January retreat at Mundelein Seminary north of Chicago. He told Religion News Service in an interview Tuesday that Francis sent the bishops a letter asking them "to come together to reflect on the situation as pastors but also to find a deeper sense of our own unity with each other and with him."

Cupich, who is seen as a strong ally of Francis in the hierarchy, said he expects all active bishops and cardinals and many retired prelates, about 250 to 300 bishops in all, to attend the Jan. 2-8 retreat.
Cupich said Pope Francis "doesn't want us to just attack this as a technical problem."

"This is a deeply spiritual problem, and I think that he really is on to something," he said. "We should not be looking just at what are we to do in this moment but who are we and what are we becoming as a conference."