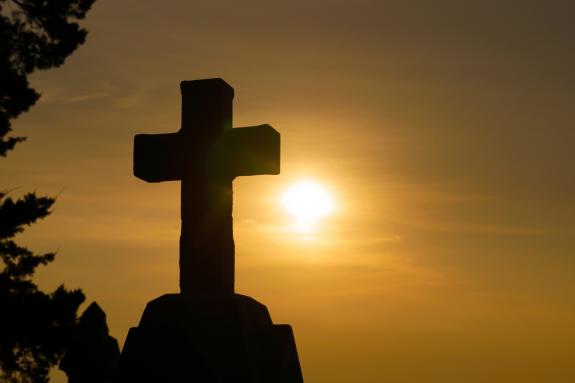 From the Diocese of Madison: 
Catholics of the Diocese of Madison will solemnly lay Bishop Robert C. Morlino to rest on Tuesday, December 4th.  As announced earlier this week, Bishop Morlino died on Saturday, November 24th, at the age of 71, at SSM St. Mary's Hospital in Madison.
The Funeral Arrangements for Bishop Morlino are as follows:
A Prayer Vigil, with opportunity for visitation, will be held Monday, December 3rd, at the O'Donnell Chapel at Holy Name Heights, 702 S. High Point Rd., Madison, from 1:00-7:00 PM, with Solemn Vespers beginning at 7:00 PM, Bishop Paul Swain presiding.
Visitation on Tuesday, December 4th, at St. Maria Goretti Catholic Church, Madison, from 9:00 AM until just prior to the Funeral Mass.
The Mass of Christian Burial (funeral) will be celebrated at St. Maria Goretti Catholic Church, 4313 Flad Ave., Madison, at 11:00 AM.  The Most Reverend Jerome Listecki, Archbishop of Milwaukee, will be the principal celebrant with the Reverend Monsignor James R. Bartylla as homilist.
Interment will be at Resurrection Cemetery immediately following the Funeral Mass.
 Local media are invited to cover the funeral mass and all surrounding services and events.
Also, this email from the chancery has begun circulating, regarding who will be leading the diocese in the days and weeks to come:
A group of priests of the Diocese of Madison known, in Church parlance, as the College of Consultors met today with the task of electing a diocesan administrator. The nine priests unanimously elected Msgr. James Bartylla, most recently the Vicar General for Bishop Morlino, and previously the Vocations Director, and Master of Ceremonies to the bishop.

In an email earlier today to the priests, Msgr. Jim stated, "I am humbled to say that I was elected the diocesan administrator and accepted the position, effective immediately."

Under Church law, the Diocesan Administrator is a priest elected by the College of Consultors and who is at least 35 years-old, known to be a man of sound doctrine and prudence such that he can oversee the administrative functions of a Diocese until a new Bishop is appointed and installed.
Eternal rest grant unto him, O Lord, and let perpetual light shine upon him. May his soul, and the souls of all the faithful departed, through the mercy of God, rest in peace.