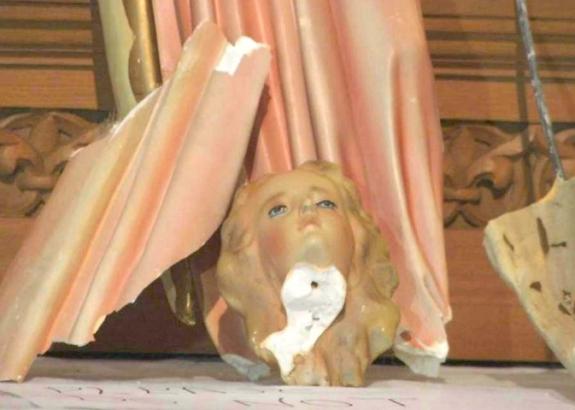 The same weekend a shrine was desecrated in Brooklyn, a vandal attacked statues in Phoenix.
"I preached on it yesterday," said Rev. Michael Weldon of St. Mary's Basilica in downtown Phoenix. "After the mass, the people came over and knelt and many of them were weeping."

According to Phoenix police, 35-year-old Devon Thomas entered the church around 1 p.m. Saturday, disturbing the sanctuary and destroying the relics. Thomas hit a church employee when she tried to stop him.

"I don't know that our staff actually held him down, but they surrounded him at least until the police got there," Rev. Weldon said.

Police say Thomas is now facing charges of aggravated criminal damage and assault.
A homeless man is in jail after police say he walked into a Phoenix church and damaged several century-old statues.