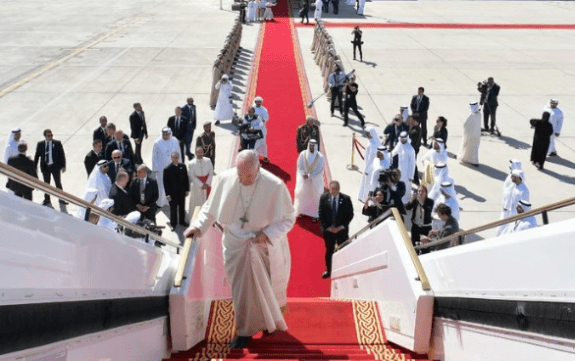 From The New York Times: 
Pope Francis said on Tuesday that the Roman Catholic Church had a persistent problem of sexual abuse of nuns by priests and even bishops, the first time he had publicly acknowledged the issue.

Catholic nuns have accused clerics of sexual abuse in recent years in India, Africa and in Italy, and a Vatican magazine last week wrote about nuns having abortions or giving birth to the children of priests. But Francis had never mentioned it until he was asked to comment during a news conference aboard the papal plane returning to Rome from his trip to the United Arab Emirates on Tuesday.

"It's true," Francis said. "There are priests and bishops who have done that."

He said that it was a continuing problem and that the Vatican was working on the issue and had suspended some priests.

"Should more be done? Yes," Francis said. "Do we have the will? Yes. But it is a path that we have already begun."

In answering the question, Francis recalled that his predecessor, Benedict XVI, had been "a strong man" who he said had sought to remove priests who committed sexual abuse and even "sexual slavery."

Francis said that he, too, wanted to move forward on the issue of the clerical abuse of nuns.

"We're working on it," Francis said.