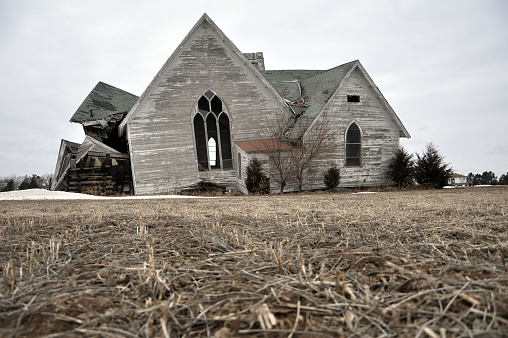 Hundreds of years of tradition are about to fall by the wayside.
From the BBC: 
A weekly Sunday service will no longer be compulsory for churches after a vote to change a 400-year-old law was passed by the Church of England's ruling body.

The General Synod voted to end the law – dating back to 1603 – which required priests to hold a Sunday service in every church they looked after.

The Bishop of Willesden, who proposed the change, called it "out of date".

Meanwhile, the General Synod has introduced six "pastoral principles" to improve the treatment of LGBT people.

Decades of falling church attendances have left some priests looking after up to 20 rural churches.

Previously, a rural priest would need to apply for permission from a bishop to not hold a Sunday service in each church.

The Bishop of Willesden – the Right Reverend Pete Broadbent – chairs the Simplification Task Force formed in 2014 to improve the process of the Church of England.

He said changing the law reflected the current practice of priests who look after multiple churches.

Following the vote, he said: "You're meant to get a dispensation from the bishop – this just changes the rules to make it easier for people to do what they're already doing. It stops the bureaucracy.