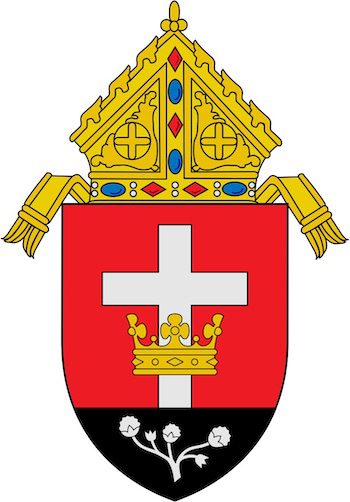 From CNA:
A former Catholic deacon has charged that the Diocese of Lubbock wrongly named him on its list of clergy credibly accused of sexual abuse of minors and has filed a lawsuit seeking $1 million.

Lubbock resident Jesus Guerrero has filed a lawsuit that rejected claims he had ever been accused of sex abuse or misconduct. The lawsuit described him as "a faithful servant of God in the Catholic Church his entire life," the news site EverythingLubbock.com reports.

The plaintiff charged that the diocese committed libel and defamation against him. His lawsuit said his reputation was destroyed and he has become the object of contempt and ridicule.

Lucas Flores, the Diocese of Lubbock's director for the office of communications, told CNA the diocese is not commenting on ongoing litigation.

In October 2018 all 15 dioceses in Texas pledged to release names of clergy who have been credibly accused of sexually abusing a minor, dating as far back as the 1950s.

The Diocese of Lubbock released its list Jan. 31, saying Guerrero had been credibly accused of "sexual abuse of a minor." It reported that he had been permanently removed from ministry in 2008.

Guerrero was the only deacon on the diocese's list. Four priests were listed, including two who are deceased.

"Currently, there is no pending litigation against the Diocese of Lubbock for any matter pertaining to the sexual abuse of a minor," the diocese said when it released the list. "However, in spite of our best efforts, we realize there could be an omission."

The lawsuit said that before Guerrero's name appeared on the list, he "had never been accused of sexual abuse and/or misconduct against a minor, nor had he ever been investigated for any sexual abuse and/or misconduct against a minor."

…The diocese said Guerrero was assigned to Our Lady of Grace parish in Lubbock from 1997 to 2003, suspended for unstated reasons in 2003, then assigned to San Ramon parish in Woodrow from 2006 to 2007. He was permanently removed from ministry the next year.
Read it all.
What goes unexplained, of course, are the circumstances surrounding his removal from ministry in 2008.
You can read the full suit here.
UPDATE: A few readers alerted me to this recent news out of Corpus Christi that bears a striking resemblance to this case. Details:
Two priests whose names were released by the Diocese of Corpus Christi in a list of priests who had been "credibly accused" of sexual misconduct have filed lawsuits against the diocese and Bishop Michael Mulvey.

Attorneys for Fr. John Feminelli and Msgr. Michael Heras filed lawsuits on behalf of both men Thursday in Nueces County. The men both claim Mulvey and the diocese made "false" statements by including them in the list and claiming they had been credibly accused of sexual abuse of a minor.

"Defendants knew the statement was false and acted with reckless disregard for the truth," both lawsuits state. "The publication of the statement was made with malice."

Both Feminelli and Heras are seeking up to $11 million each in damages, according to the filings. They claim that there "was, and is, no evidence" that they were credibly accused "of the crime of sexual abuse of a minor."

"Defendants' statement was false because Plaintiff was, and is, innocent of the alleged crime of sexual abuse of a minor," each filing states.