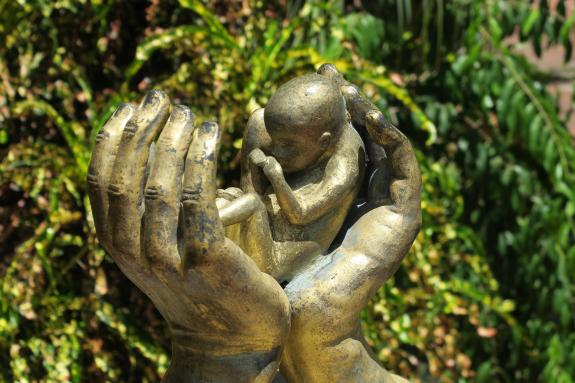 The Alabama Senate approved a measure on Tuesday that would outlaw almost all abortions in the state, setting up a direct challenge to Roe v. Wade, the case that recognized a woman's constitutional right to end a pregnancy.

The legislation bans abortions at every stage of pregnancy and criminalizes the procedure for doctors, who could be charged with felonies and face up to 99 years in prison. It includes an exception for cases when the mother's life is at serious risk, but not for cases of rape or incest — a subject of fierce debate among lawmakers in recent days.

The House approved the measure — the most far-reaching effort in the nation this year to curb abortion rights — last month. It now moves to the desk of Gov. Kay Ivey, a Republican. Although the governor has not publicly committed to signing the legislation, many Republican lawmakers expect her support.

In an email on Tuesday night, a spokeswoman for the governor, Lori Davis Jhons, said Ms. Ivey would "withhold comment until she has had a chance to thoroughly review the final version of the bill that passed."

Opponents have vowed to challenge the measure in federal court if it becomes law. Even the legislation's supporters expect that a lower court will block the measure. But it was drafted with exactly that in mind. The ban's architects, reflecting the rising confidence of abortion critics nationwide after the appointment of Brett M. Kavanaugh to the Supreme Court, hope that the justices will use the case to reconsider the central holding in Roe and allow the Alabama measure to take effect.

"Until now, there was no prospect of reversing Roe," said Eric Johnston, who founded the Alabama Pro-Life Coalition and serves as its president, and has spent more than 30 years trying to ban abortion.

Mr. Johnston, who drafted the Alabama bill and sees himself as a purist on the abortion issue, said he did not support the spate of restrictive legislation that other states have enacted in recent months, including so-called fetal heartbeat bills. These bills essentially ban abortions starting at six weeks after conception, a time when many women do not yet know they are pregnant.

Given the current leanings of the Supreme Court, Mr. Johnston said, making such a measure, which does not directly challenge Roe, the subject of the court's next major abortion case would be a wasted opportunity.

"Why not go all the way?" he asked.