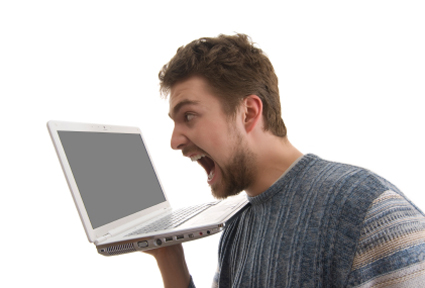 There's been a lot of ink devoted to the controversial tweet of Father Kevin Cusick, regarding bare shoulders during Mass.
He's now he's taken to The Wanderer to explain himself and condemn the "Twitter mob":
So, what was the tweet about? I touched upon a subject uncomfortable for many — modesty of dress for Mass, and my intention was to address only that: the decorum proper to praying together in the liturgy. However, regardless of my intentions otherwise, the tweet was taken to imply that I was placing the blame on women for men who cannot control themselves or telling them how to dress in general. I do not do either and never have. Nothing could be further from the truth.

The unfortunate turn of phrase, in which I implied that men's chastity needed to be defended, was written with the best of intentions. In no way did I mean to say that men are not responsible for, or capable of, self-control. They are so capable and everything possible should be done to avoid implying otherwise. In the Church we have our own tragic history of failure to intervene and prevent crimes against the young and women. We must strive to ensure a consistent witness to the need to better protect individuals of all ages, especially children, from sexual predators. I always hope this goes without saying, but I am afraid we may not be there yet. Men and women both must exercise self-control and respect in their mutual relations.

Context is important. That was lacking in part due to the very limited number of words available for expression on that platform and my choice to not create a thread for expanding the discussion's breadth. I was speaking only to the norms of dress within the Traditional Latin Mass community. I have absolutely no opinion on how women choose to dress. That's their business. I've always felt that way. It would be very inappropriate for a priest to touch on that subject except in the one specific case I highlighted…

…It is true that the priest was not "forced" to say something as described in the tweet. It might be better said that he felt impelled to address the matter because sufficient time had gone by for the individual involved to feel comfortable with the suggestion of accommodating the majority's norms and she was not thus far making the adjustment unaided…

…I pray for all of those who choose to remain on social media. It can be advantageous, but at the same time often also quite dangerous when we are forced to encounter those suffering from Internet derangement syndrome. Perhaps with the ensuing conversation about shoulders the goal posts were moved into a more protective position of the human person in the ongoing war against Internet porn so deadly for souls.
He also makes a point of stating that it was his choice to deactivate his Twitter account, "to choose the high road as a Catholic Christian and a priest." He writes, "In the final analysis Twitter ain't all that. It was entirely my own decision to deactivate and I was not compelled by anyone else in any way."