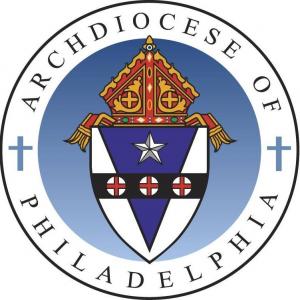 From press release before the ordination:
Permanent Deacons are members of the clergy of the Catholic Church. They may be single or married males. As ministers at the altar, permanent deacons assist the priest and bishop at the Liturgy. They proclaim God's Word, preach and teach, baptize, may witness marriages, carry out funeral rites at the vigil and the grave, administer Holy Communion to the sick and dying, and perform other works of charity.

Those being ordained are: Melvin Burton Jr., Michael J. Cipressi, Mathew D. Coyne, William J. Griffin, Christopher J. Hilden, Steven M. Javie, and Gary D. Schoenenberger.

To learn more about the men being ordained to the Permanent Diaconate, please visit http://catholicphilly.com/2019/05/news/local-news/meet-the-men-to-be-ordained-deacons-this-june/
Congratulations, brothers, and welcome! Ad multos annos! 
Anybody have a picture to post??