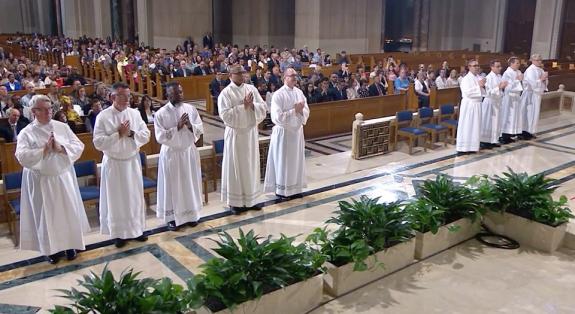 They were ordained Saturday morning by Archbishop Wilton Gregory:
Mark Laurent Asselin, Frank Regis Avenilla, Duane Arthur Clark, Wilberto Armenio Garcia, Darryl Armfield Kelley, Mark Kijesky, Matthew Christopher Laidley, Eric Christian Simontis, and John Joseph White, Jr.
You can read their biographies here. 
I was delighted to learn that one of the men, Eric Simontis, serves at St. Mary of the Mills in Laurel, right across the street from my high school, St. Vincent Pallotti. I attended many liturgies in that church — including the Mass for my high school graduation.
Congratulations and welcome, brothers! Ad multos annos!