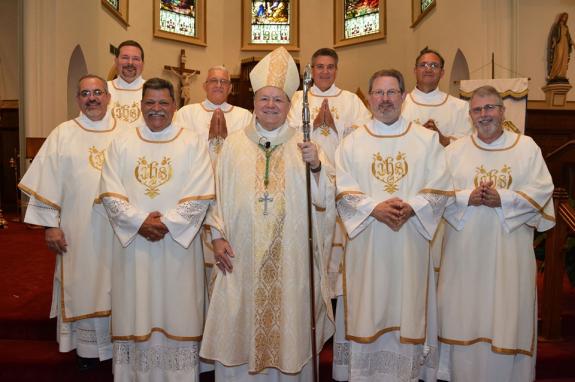 It happened Saturday: 8 men were ordained as permanent deacons for the Diocese of Biloxi, Mississippi by Bishop Louis Kihneman at the Cathedral of the Nativity of the Blessed Virgin Mary.
The new deacons are Norm Cantrelle, Sean Fink, Mardo Magana, Tyrone Necaise, Earl Saucier, Bill Stentz, Robert Wescovich, and Johnny Williams.
Congratulations, brothers, and welcome! Ad multos annos!