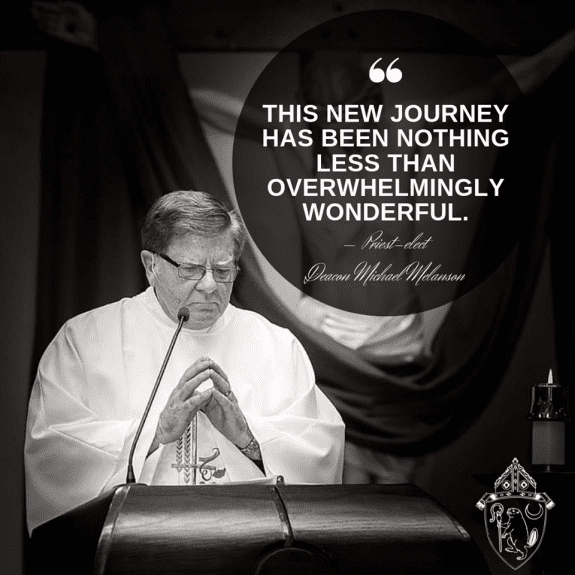 From The Diocese of Albany Facebook page:
The thought of priesthood could not have been further from the mind of husband, father of three, grandfather of four and former rock-band lead guitarist, Deacon Michael Melanson. After losing his wife to breast cancer in 2017, however, the future looked uncertain. Bringing his sorrow to prayer, the Holy Spirit and his 26 years of experience as a permanent deacon at Church of Immaculate Conception, Glenville, drew Deacon Melanson to thoughts of the priesthood. He spent two years at the St. Isaac Jogues House of Formation and Pre-Seminary while continuing his graduate studies at St. Bernard's School of Theology from which he holds a Master's Degree in Pastoral Studies and Theology. Deacon Melanson described this new journey as being "nothing less than overwhelmingly wonderful."
Praying for you, brother!