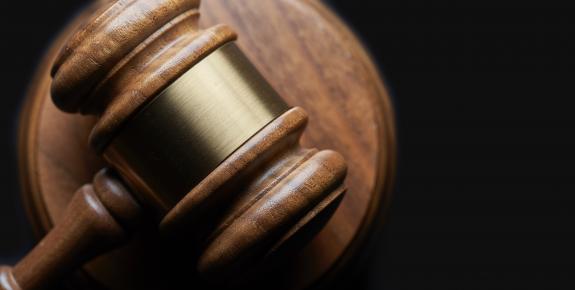 Here's a curious legal ruling out of Nebraska that applies to the language used in one particular divorce case:
Does "participation" in the Catholic religion require attendance at weekly Mass?

The Nebraska Supreme Court on Friday sidestepped that sticky question about a religion's requirements, saying that's not for a civil court to decide.

But in the case of a contested divorce decree, the court ruled that the decree didn't specifically require a mother to take her children regularly to Mass.

In a unanimous, 13-page opinion written by Supreme Court Judge Jonathan Papik, the court ruled that while the divorce decree required the children to "be enrolled and be participants in the Catholic religion," it only specifically required them to participate in first communion and confirmation, as well as CCD classes, which are weekly Catholic education classes required of children who do not attend Catholic school.

"We do not understand how the requirement that the children be registered as Catholics in some way also compels the Mass attendance ordered by the district court," wrote Papik, in overturning a judgment by Douglas County District Judge Peter Bataillon.

Patrick Gomez had gone to court after discovering that his ex-wife, Elizabeth, had begun taking their two children to Lutheran Church during her parenting time. That, he said, violated a portion of the parenting plan in their divorce decree that required that the children "be enrolled and be participants in the Catholic religion."

The father presented evidence showing that the tenets of the Catholic Church require attendance at weekend Mass as well as Mass on holy days of obligation. That prompted Judge Bataillon to order the wife to follow the tenets of the church and either take the kids to Mass during her parenting time, or allow the father to do so.

But the Supreme Court tossed out that order. Papik wrote that while courts are regularly called upon to decide requirements of "earthly regimes," the U.S. Supreme Court and other courts have questioned whether a civil court should determine the obligations of a religious faith.

Beyond that, the judge wrote, the divorce decree only required "participation" in the Catholic religion and didn't specifically require that the children attend Mass.