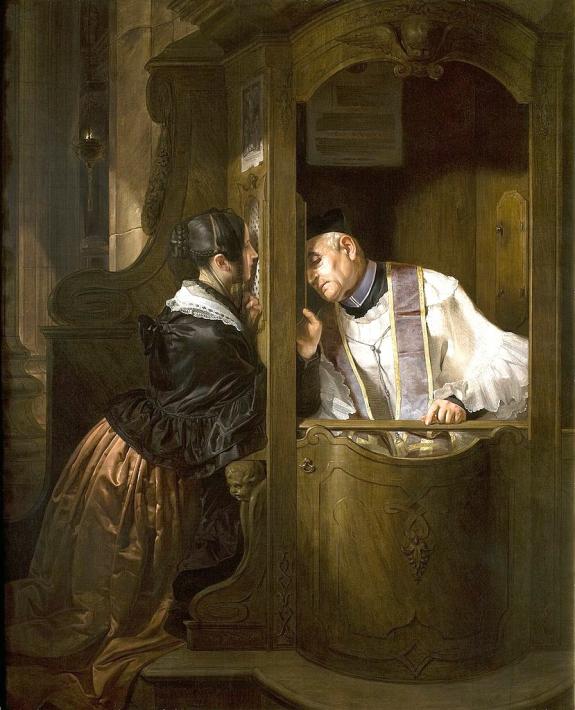 This may surprise some people, from Father John Kladar:  
It has been just over six weeks since I was ordained a Catholic priest for the Diocese of Rockford on June 1st, 2019. Since then, I have been able to celebrate over sixty masses, anoint several people, preside over a couple of funerals, and baptize one child.

I also attended two friend's ordination to the priesthood in Madison, Wisconsin, and Wishaw, Scotland.

While all of these pastoral opportunities have impacted me during my short time as a priest; the most life-changing aspect of priesthood has been the hours I have spent sitting in the confessional. Here I have humbly listened to the people of God as they receive the loving mercy of Jesus Christ through the sacrament of reconciliation.

Growing up, I would say that I had a love/hate relationship with the sacrament of confession. I experienced fear as a child about sharing my weakest moments with a man that I looked up to in my local priest. Over time, I was able to mature and recognize that I was talking to Jesus in this moment of healing.

I realized that for Him to truly heal me, I needed to tell Christ through the priest the wounds in my heart. Upon understanding this, life for me was more joyful when I frequented the sacrament regularly. While attending high school at Boylan Central Catholic in Rockford, Illinois, I was able to go to confession once a week.

This was very important in my spiritual development, and it was primarily due to this that I believe I was able to hear the call and enter seminary at the age of 20 back in 2011.

The Sacrament of Confession is a bit odd.

For the most part, the other sacraments have a communal dimension. We most likely have seen thousands of people receive Our Lord in the Eucharist, we have been to dozens of weddings and experienced many baptisms.

However, going to confession is an intimate and personal experience. We may each have our own private understanding of how we reflect on our moral lives and bring our shortcomings to Jesus in confession. Yet, we understand very little about how our brothers and sisters experience merciful love in this way.