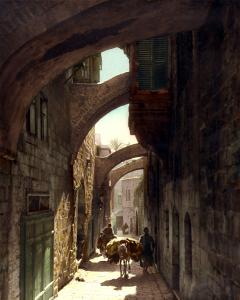 I'm pleased to share with you a great travel opportunity coming up this winter, involving my friends Deacon Bill Ditewig and Deacon Tim Kennedy.
Deacon Tim is launching a tour and pilgrimage agency focusing on religious trips. In January, he is offering
a tour of the Holy Land, geared specifically to deacons and their wives, with Deacon Bill Ditewig.
How can you resist that?
Details can be found at this link.
If you've never been to the Holy Land, this is a superb chance to visit the places where Jesus walked. Trust me: you will see the Gospel through new eyes and with a new fervor. (As an added bonus: you will come home with lots of homily material!)
Visit Deacon Tim's web page for more.