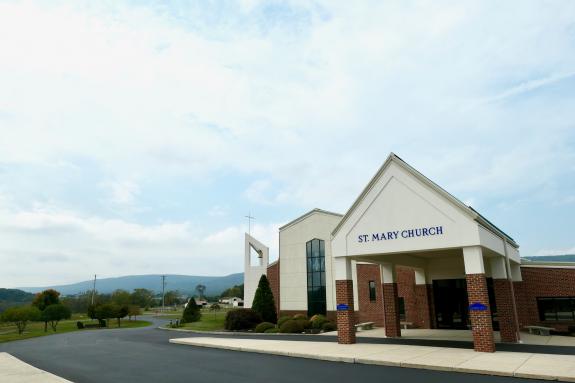 Saturday, I found myself in scenic Hamburg, Pennsylvania, in the foothills of the Appalachian Mountains, speaking at the convocation of deacons for the Diocese of Allentown. It was a great day — and one memorable aspect was the location, St. Mary Parish.
The parish history — and a plaque outside — notes that the original church was dedicated by Bishop John Neumann.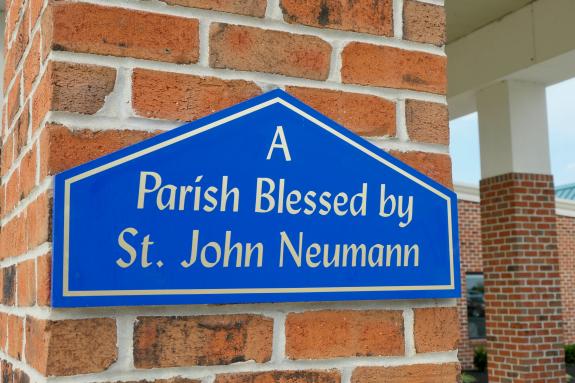 The new church, built about two decades ago, is lovely, and the expansive facility, with numerous offices and meeting facilities, is impressive. Kudos to the long-serving pastor, Father Donald W. Cieniewicz, who built the place — and who generously opened his doors to us for the convocation.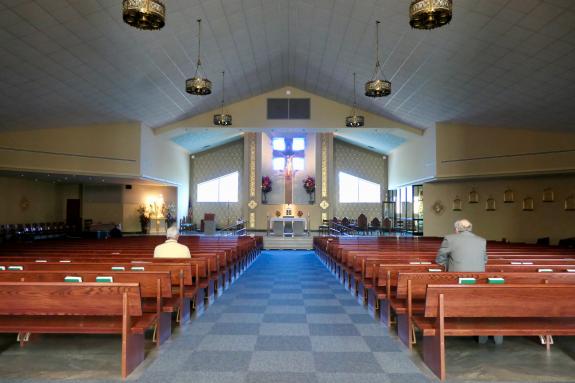 The main entrance includes a striking baptistry.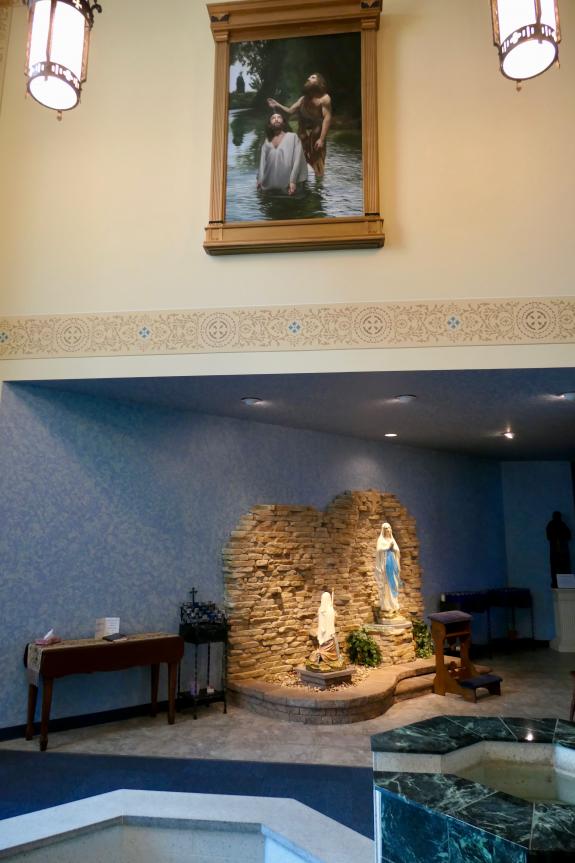 That beautiful painting, I'm told, was done by a parishioner.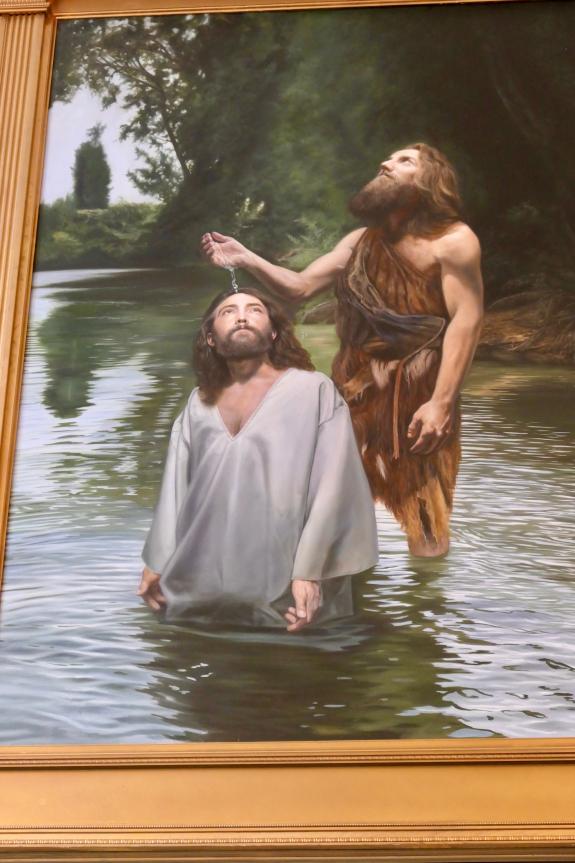 Fittingly, a church named for Mary includes a shrine to Our Lady of Lourdes.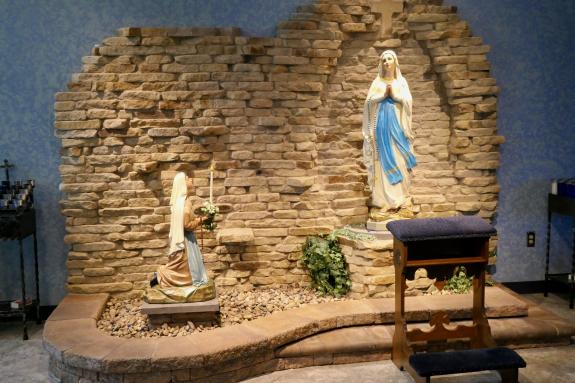 The sanctuary includes an exquisitely rendered crucifix set amid stained glass.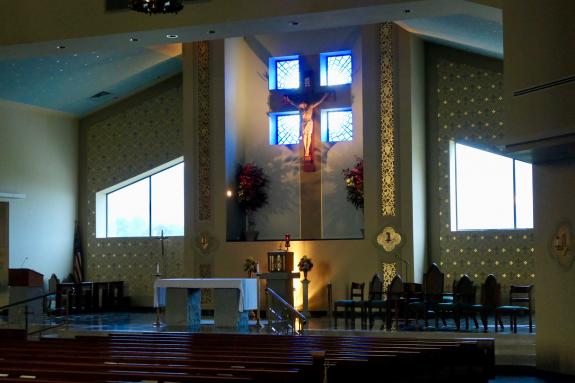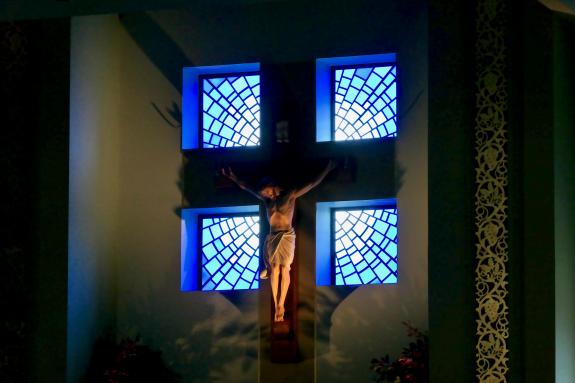 Meanwhile, the convocation gave me a great opportunity to meet and mingle with the deacons of Allentown — a terrific group, led by Father Eugene Ritz.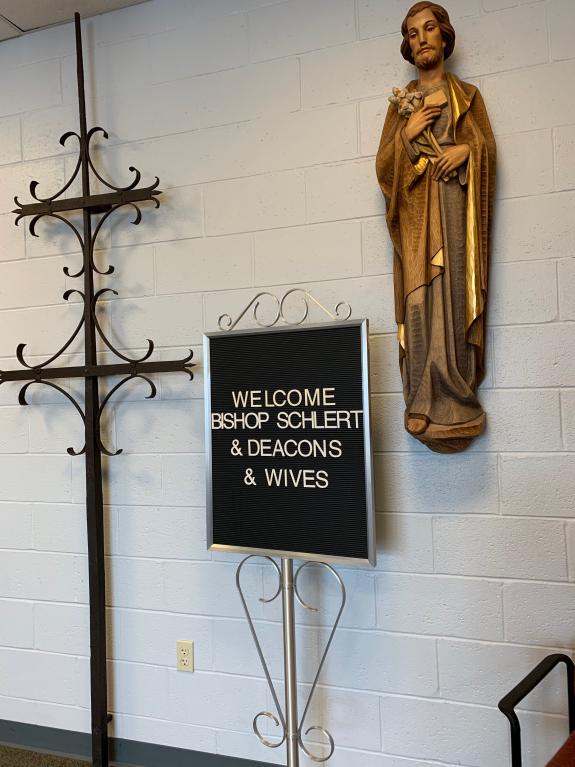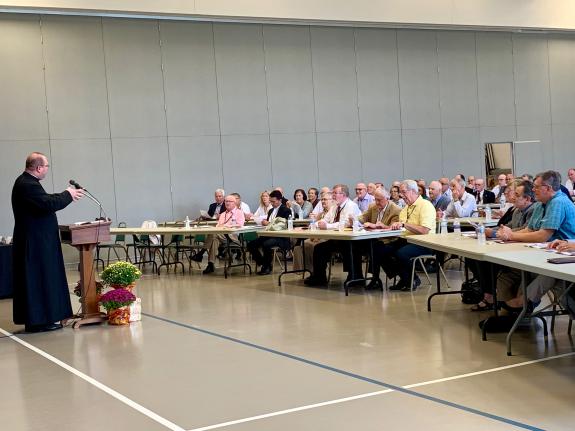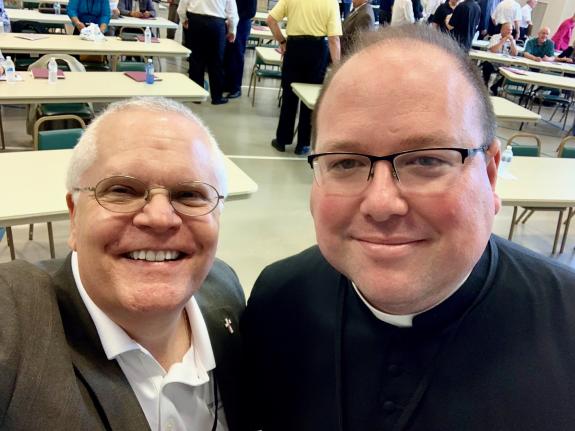 The diocese's (relatively) new Bishop, Alfred Schlert, came to celebrate Mass and enjoy dinner with us. What a great guy: humble, earthy, very deacon-friendly and refreshingly unpretentious. (Dear Pope: more like this, please.) He's also a native son, a product of Allentown who until recently served as the vicar general. New York connection: his predecessor was Bishop John Barres, now the bishop of Rockville Centre.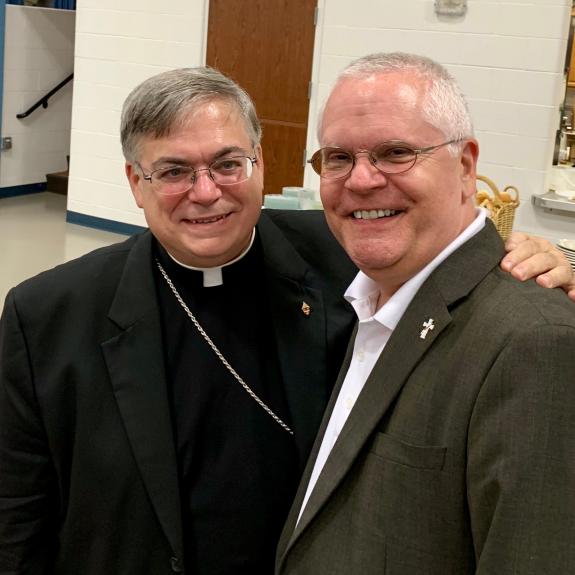 Thank you, Allentown — and thank you, Hamburg! I had a wonderful visit and I hope to come back soon!