"This is perhaps a way to correct an oversight of history."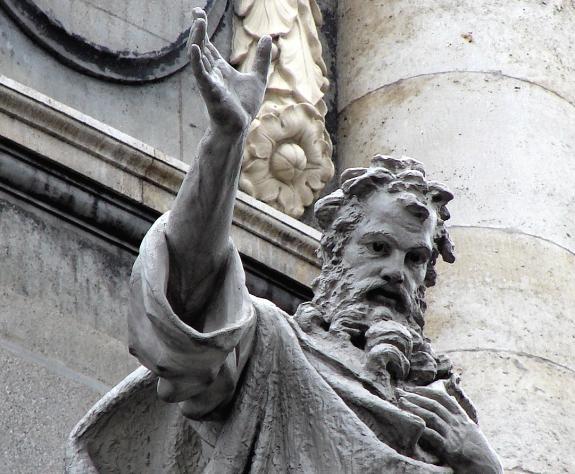 From CNS: 
The U.S. bishops added their assent to a call to have St. Irenaeus declared a doctor of the church.

The action came Nov. 12, the second day of their Nov. 11-13 fall general meeting in Baltimore.

"This is perhaps a way to correct an oversight of history," said Bishop Kevin C. Rhoades of Fort Wayne-South Bend, Indiana, chairman of the U.S. bishops' Committee on Doctrine.

St. Irenaeus was born sometime between A.D. 120 and A.D. 130 in Smyrna in Asia Minor, according to Bishop Rhoades. He was a disciple of St. Polycarp, who was himself a disciple of St. John the Apostle, he added. He died around 202, and the Catholic Church also deems him to be a martyr.

St. Irenaeus' ministry took him to present-day France. There, he waged theological battle against the Gnostics, who emphasized personal spiritual knowledge over faith in orthodox teachings and in ecclesiastical authority. This is relevant, Bishop Rhoades said, because "we see a reemergence of gnostic ideas and what it means to be human."

The saint, he added, "consistently upheld the unity of God in three persons, the unity of salvation and the unity of the church."

At a time when much in the early Christian church had yet to be codified, St. Irenaeus wrote the book "Against Heresies," and is credited with being the first to declare the Gospels of Matthew, Mark, Luke and John to be read by all Christians.

There are 36 declared doctors of the church. As doctors — think "teachers" — they are recognized for their significant contributions to theology or doctrine through their research, study and writing.