Donald Trump has named his Evangelical Advisory Board and it's a long list of assorted ignorant dumbasses, first class bigots and prosperity gospel con artists, including Michele Bachmann, Paula White, James Dobson, James Robison and Robert Jeffress.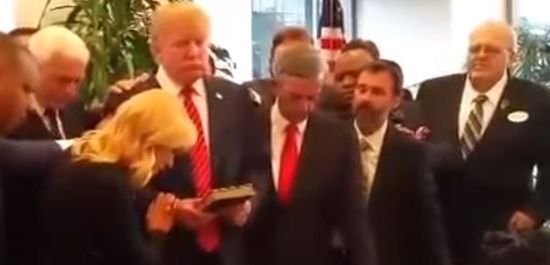 Just announced: Trump's Evangelical Exec Advisory Board. Top billing: Michele Bachmann. pic.twitter.com/bOgOw2x39B

— Ali Vitali (@alivitali) June 21, 2016
It's a Who's Who of Christian right stupidity.