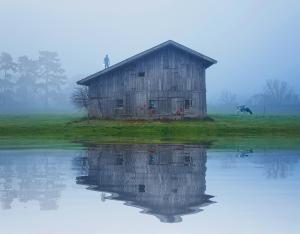 I have been kindly invited by the Pontifical John Paul II Institute for Studies on Marriage and Family at the Catholic University of America to write a feature contribution to an upcoming edition of Humanum Review.
Humanum Review looks at an issue each year, around which book reviews and articles orbit. When I first came across the journal a few years ago, I read an excellent article reviewing the literature on the children of divorce. Their current issue looks at the topic of work and justice, while the upcoming edition in which I have been invited to contribute will deal with the body. The essay I have been asked to write will deal with the subject of pornography as a negation of the body. This is hot off the heels of a two-parter I wrote for Truth and Love (here and here).
The essay I see myself writing will reflect on the first two seasons of the American adaptation of the Danish crime series The Killing. While nothing pornographic features there, what intrigued me was the way in which the investigation relies on an infrastructure of digital surveillance, which carries with it a logic that can be easily transposed to the phenomenon of pornography. Moreover, the digital files generated there become a more reliable account of the life of the victim than the embodied life of the actual victim herself. The plan is to tease this link out further, with reference to an essay on simulation I wrote as a review essay for the Syndicate Network, on John Milbank's Beyond Secular Order.
More details on the essay to follow.